Estimated read time: 2-3 minutes
This archived news story is available only for your personal, non-commercial use. Information in the story may be outdated or superseded by additional information. Reading or replaying the story in its archived form does not constitute a republication of the story.
John Hollenhorst ReportingSometimes the most amazing things can go on almost right under your nose, and you don't even notice. We have a startling example from American Fork.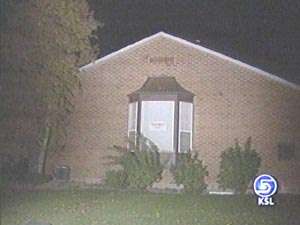 Don't you think people would notice a giant colony of bats living in walls and ceilings just a few feet over their heads? In fact, lots of little kids are going to be surprised to find out just how close they were to a real scare.
We know bats are good, eating lots of bugs, playing a vital role in nature. But the truth is, bats give some people the creeps. At least Corwin and Jeana Harmon have a sense of humor about it. They leased a building, and a couple of weeks ago they opened for business, teaching kids to sing and dance.
They noticed what they thought we're bird droppings and thought little of it.
Corwin Harmon, Showcase USA: "About the third day we were looking around and found a dead bat. And so we disposed of it and said, 'It's gotta be bats.'"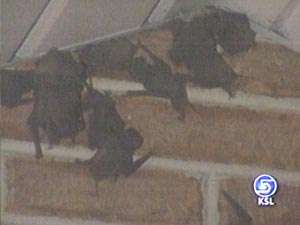 Boy, was it ever. When they came back at night they were stunned.
Jeana Harmon: "I never would have guessed there were that many bats up in there. I thought there were a few, but!"
They brought in an outfit called Critter Control Company, which started counting bats as they came out for the night.
Corwin Harmon: "They got to 827 before they, uh, before they quit counting."
Fortunately, bats are nocturnal; students are not. So the kids have been going home every evening just in the nick of time.
Corwin Harmon: "They wrap up about 7:30. And that's when they start getting active."
They recognize bats do have a right to live, as long as it's not right over their heads. So they're not exterminating them. They're sealing off the entrances, which means hundreds of bats are temporarily homeless.
Corwin Harmon: "By the time daylight comes they'll start looking for other places. So watch out neighbors!"
Once the bats are gone there will be a bit of a cleanup problem, but the Harmons promise everything will be perfectly safe for the kids to get back to singing and dancing.
×