Estimated read time: 2-3 minutes
This archived news story is available only for your personal, non-commercial use. Information in the story may be outdated or superseded by additional information. Reading or replaying the story in its archived form does not constitute a republication of the story.
Ed Yeates ReportingHoping to avoid major problems caused by power outages, Utah's largest oil refinery has become "electricity" independent. Tesoro's own $25-million generating plant is now powering its Beck Street refinery.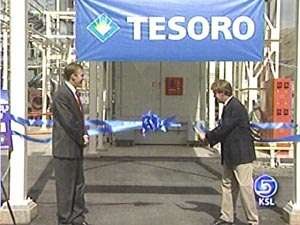 With a ribbon cutting and much fanfare, Tesoro today dedicated the new generating plant. And though the refinery here won't be depending on Utah Power anymore, Utah Power and PacifiCorp are applauding the move.
Oil refineries don't do well in power outages or from surges when it comes back on. It was a bizarre chain reaction from an outage during the 2002 Winter Olympics in Salt Lake that caused an embarrassing fire. Dependency on electricity in the West is getting too risky for vulnerable industries that can't afford to go down.
Bruce Smith, CEO, Tesoro Petroleum: "It's very meaningful in being able to continually have production day in and day out. But what is more meaningful is that during peak times we'll be able to provide power back to the community during the summer time."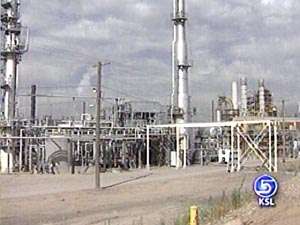 And that why's this ribbon cutting, this loud but productive purr from a generating plant, has the support of a unique partnership, including Utah Power and PacifiCorp. In fact, as part of its master resource plan the utility wants industry to build more of these co-generating plants.
Rich Walje, Executive VP & CEO, PacifiCorp: "Right now we're working on three other co-generating plants with other industrial customers. And I think the success of this plant and those will encourage others."
This plant not only produces electricity, but also steam which the refinery uses. During our own peak energy use in the summer, Tesoro expects to return a surplus of about ten megawatts back into Utah Power's grid.
This generating plant will also provide electricity for another new piece of technology. Later this year, the plant will actually take a lot of sulfur out of diesel fuel, 4400 tons, to be exact. From the current 5,000 parts per million of polluting sulfur down to only 15 parts per million. That's a standard the industry as a whole must meet by 2006.
×
Most recent Utah stories