Estimated read time: 2-3 minutes
This archived news story is available only for your personal, non-commercial use. Information in the story may be outdated or superseded by additional information. Reading or replaying the story in its archived form does not constitute a republication of the story.
SALT LAKE CITY -- The iPhone has won fans because of its versatility with words, images and music. And the latest applications are even more mind-boggling
"We can dissect down quite easily with just a two-finger swipe," says Mark Nielsen, biology professor at the University of Utah
He's created Anatomy Lab, which provides images of a real cadaver, during 40 phases of dissection, right on your mobile phone.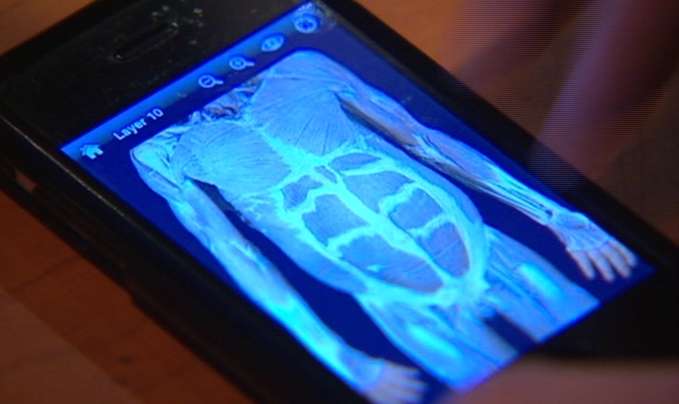 Nielsen and his team spent a year and half on the project, taking thousands of pictures.
"Ours is really just a cadaver that we photographed in a whole bunch of different positions. And now we rotate it and manipulate it. It was a lot of work," Nielsen says.
Nielsen sees Anatomy Lab and a smaller version called My Body as a great tool for doctors, teachers even the general public.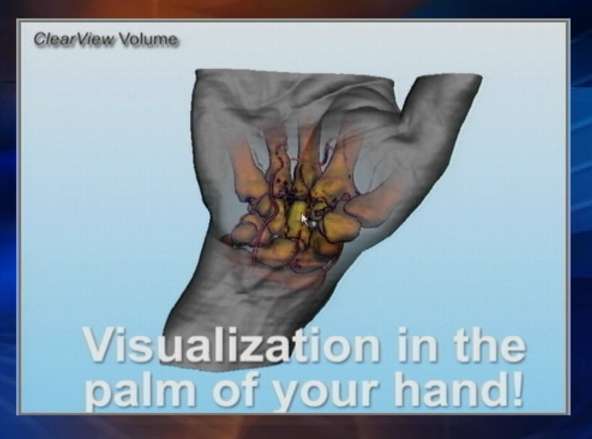 The same goes for a ImageVis3D, designed at the University of Utah's Scientific Computing and Imaging Institute. Director Chris Johnson says the program gives you "the ability to visualize these large data sets interactively."
That means you can now see a wide range of scientific images in 3-D--from molecules to engine blocks, including medical CT and MRI scans.
The images are reminiscent of Hollywood whiz-bang, sci-fi special effects--except this is based on real-life data.
"It is almost liek we get to live in the future a bit, because we're able to do things no one else can do. And then over time, we're able to then move that down so it'll run on your laptop or even your iPhone," Johnson says.
Johnson says the sky is the limit for future apps.
The three iPhone applications are available through Apple Inc.'s online iTunes App Store. Anatomy Lab sells for $9.99.
My Body, the scaled-down version of Anatomy lab, costs $1.99. ImageVis3D Mobile is free.
E-mail: jdaley@ksl.com
×
Most recent Utah stories