Estimated read time: Less than a minute
This archived news story is available only for your personal, non-commercial use. Information in the story may be outdated or superseded by additional information. Reading or replaying the story in its archived form does not constitute a republication of the story.
(KSL News) -- State regulators are looking for a Salt Lake County man suspected of scamming car buyers.
Investigators with the Motor Vehicle Enforcement Division are looking for 42-year old Larry Simper.
Officers were searching for stolen cars early this morning and found three high-end cars at one apartment complex. Investigators believe the cars figured in an elebaorate scheme in which a con artist takes the vehicle identification number from junked cars, then puts them on stolen cars and sells them.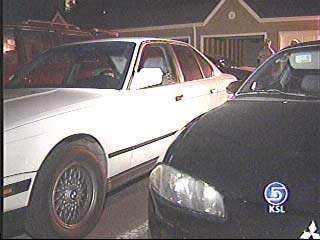 Jodi Monaco, Motor Vehicle Enforcement Division: "Often times they're traded in the drug market. They're traded in Mexico or Eastern Europe. Sometimes they're parted out and the parts are sold. There's a lot of profit in this industry. That's why we're out here every day catching these guys."
The Motor Vehicle Division cautions that you should be careful when buying a car in a private sale because it's relatively easy for the seller to give false information. Also, check the VIN plates because some counterfeits are relatively easy to spot.
×
Most recent Utah stories