Estimated read time: Less than a minute
This archived news story is available only for your personal, non-commercial use. Information in the story may be outdated or superseded by additional information. Reading or replaying the story in its archived form does not constitute a republication of the story.
BEAVER, Utah (AP) -- A funnel cloud was spotted in Beaver County Wednesday afternoon prompting a tornado warning, but the twister never touched the ground, the Beaver County Sheriff's department said.
There were no reports of damage, officials said.
The tornado warning for central Beaver and extreme northeastern Iron counties was in place about 30 minutes until the storm cell weakened, said Kevin Barjenbruch, a meteorologist with the weather service in Salt Lake City.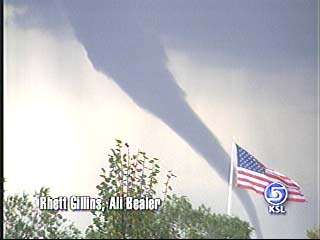 Severe weather was reported throughout southern Utah on Wednesday with flash flood and thunder storm warnings posted for Kane County.
The storm produced quarter-sized hail, according to Brian McInerney, a hydrologist with the weather service. He said there also were reports of a mud flow covering part of U.S. Highway 89 in Kane County.
(Copyright 2004 by The Associated Press. All Rights Reserved.)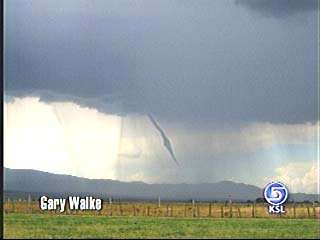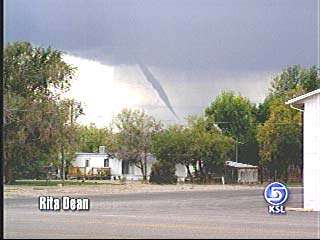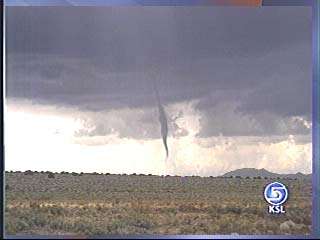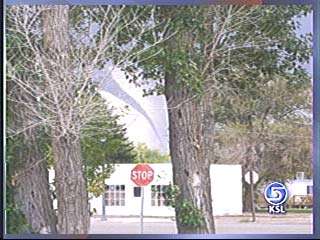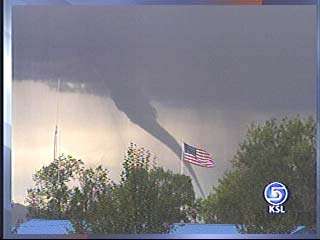 ×