Estimated read time: 2-3 minutes
This archived news story is available only for your personal, non-commercial use. Information in the story may be outdated or superseded by additional information. Reading or replaying the story in its archived form does not constitute a republication of the story.
(KSL News) -- In a press conference this afternoon, Police Chief Rick Dinse confirmed that police had found human remains at the landfill where they were searching for Lori Hacking.
There is no confirmation at this time that the remains belong to Lori Hacking. Chief Dinse says they have their hopes up, but pending that confirmation, cannot positively say they have found her.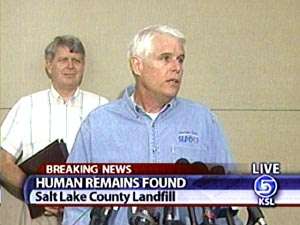 The remains were heavily decomposed. Police were able to recover most of those remains, which should expedite their ability to confirm the identity of the individual. Remains were not held intact, but they believe they have a full body. Police say it looks like a petite body, from what they can tell.
Dental records can be used to provide quicker result than waiting for DNA. It is possible that with the dental records, they may be able to confirm the identity as early as today.
Police Chief Rick Dinse: "My hopes are certainly high that it is her. And the likelihood of finding another body at the landfill, I don't know. I hope not. We can't exclude the possibility of finding another body at the landfill."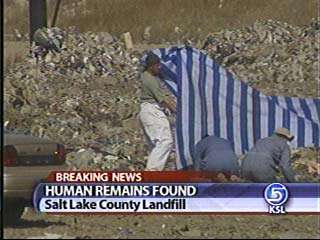 Police say if and when they find out if the remains belong to Lori, they will notify the family then immediately issue a press release to that effect.
Family members were contacted first this morning, before information was released to the media.
Chief Dinse says he doesn't know what it would take to determine if the individual was pregnant. "Having been at the scene and seeing the remains," he says, "I think it would be difficult, but I couldn't say beyond that."
Police have not recovered a murder weapon. They say if it does turn out to be Lori Hacking, the search will end.
The remains are currently at the medical examiner's office.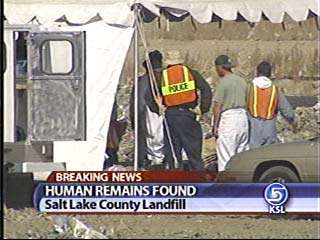 ×