Estimated read time: Less than a minute
This archived news story is available only for your personal, non-commercial use. Information in the story may be outdated or superseded by additional information. Reading or replaying the story in its archived form does not constitute a republication of the story.
SALT LAKE CITY (AP) -- Two men charged in arson fires claimed by ecoterrorist groups pleaded guilty today in court appearances.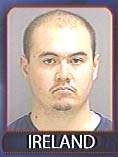 Justus Ireland is charged in a West Jordan lumberyard fire claimed by the Earth Liberation Front that caused one-point five (M)million dollars in damage.
Joshua Demmitt is charged in a blaze at a Brigham Young University farm building in Provo that caused 30-thousand dollars in damage.
A sentencing hearing was set for January 20 for Ireland. Demmitt's sentencing is scheduled for January 18.
Both men face sentences of at least five years and up to twenty years in prison.
(Copyright 2004 by The Associated Press. All Rights Reserved.)
×