Estimated read time: 5-6 minutes
This archived news story is available only for your personal, non-commercial use. Information in the story may be outdated or superseded by additional information. Reading or replaying the story in its archived form does not constitute a republication of the story.
KSL Team CoveragePolice used dental records Friday to confirm that a body found at the county landfill was that of Lori Hacking, the woman allegedly murdered by her husband.
The state medical examiner's office made the identification about six hours after police found a decomposed body at the landfill where they've been searching for months.
The discovery came on the 33rd working day of a search of 4,600 tons of garbage that started with the help of cadaver dogs and finished with authorities using garden rakes to comb through the trash.
Sgt. J.R. Nelson, Salt Lake Police Dept.: "I had probably the worst time of it, myself, after turning over the pile and locating her."
The discovery finally brings some closure to her family.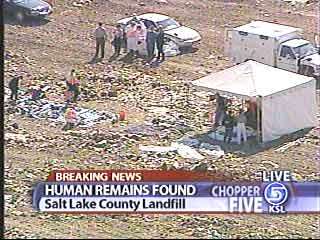 This is a huge find for the Salt Lake City Police Department and for the other volunteer officers who have been out there searching. They refused to give up looking for Lori Hacking, they did not want the landfill to be her final resting place, and it's not going to be. It looks like all of the searcher's dedication and hard work finally paid off.
Police Chief Rick Dinse: "The remains that we have found have been heavily decomposed. However, we have uncovered what we believe are most of those remains."
What started out as another day of searching at the Salt Lake Valley Landfill quickly turned very emotional as officers stumbled upon what they prayed they would find.
Police Chief Rick Dinse: "I can tell you that there were tears at that location by those officers, and by landfill employees who have been deeply involved in this."
Det. Phil Eslinger, Salt Lake City Police Dept.: "Relief, for all involved."
Police were able to quickly identify the human remains as those of Lori Hacking's; they used dental records to do it.
Police Chief Rick Dinse: "When you say together, you give the impression do we have a formed skeletal remains, we don't have that, but we do have - we believe are all the portions of the body, or most of the portions of the body."
A searcher uncovered Lori Hacking's remains at 8:20 this morning. All searchers were immediately pulled from other areas and focused entirely on the small area that contained Lori. They spent all day processing the scene and taking pictures of all the evidence they collected. And they left knowing that they probably did find her.
Police Chief Rick Dinse: "We can say that it looks like a petite body, from what we can tell from the structures."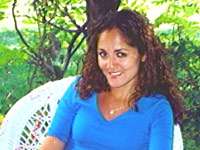 There is so much relief tonight felt by the Salt Lake City Police Department and Lori Hacking's family. They all finally have closure, knowing now where Lori's body is. There's no more speculation, only proof that Lori Hacking was the victim of a murder, her body dumped in a dumpster, and finally found out here at the landfill.
Salt Lake City Police Chief Rick Dinse said there were tears from officers, when the remains were found. The search has been more than a job for the volunteers who have spent countless hours searching for Lori at the landfill.
It was one of those volunteers, Sergeant JR Nelson, who found Lori's remains at 8:20 this morning. He found her remains in an area searchers have been focusing on for the past two months. That area contained trash, including newspapers from the time Lori disappeared.
Sergeant Nelson has been part of the search effort for the past three weeks. He says finding Lori's remains wasn't easy emotionally. But he's grateful Lori's family will now have some peace of mind.
Sgt. J.R. Nelson: "It was a very tough time. I had a difficult time with it myself. I would hate myself to have my daughter or my sister or family member, knowing that they'd be buried out here in the landfill."
The discovery comes after three weeks of day searches by volunteers from various law enforcement agencies. Those volunteers used pitch-fork-like rakes to comb through hundreds of tons of trash each search day. The process was detailed and arduous, but volunteers refused to give up hope.
Before that, police searched at night with cadaver dogs. Those dogs sniffed through two-thirds of the search area. Police and volunteers have searched a total of 21 days over the past 10 weeks.
The effort took an emotional toll on all the searchers, who credit one another for finding Lori. And they're just relieved that Lori's family can now give her a proper burial.
Lori Hacking's family thanked everyone who looked for Lori in this written statement: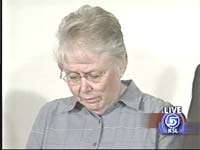 "We can not possibly express in words our gratitude to the many people, state and county agencies, private businesses, and all others who have been involved in the search for Lori at the landfill. "We particularly thank the dedicated police officers from the entire county along with the volunteers and dogs who have searched since July 20.
"It means everything to us to find Lori's mortal remains so that we might lay them to rest with the dignity befitting the valiant daughter of God she was. We know her body will rise whole, perfect, and beautiful again in the resurrection.
"Our heartfelt thanks to those around the world who have been praying with us that her body would be found, and we're especially grateful to Captain Winkler and the men who have searched so long and so hard under such difficult and unpleasant circumstances to bring closure to our nightmare."
--Thelma Soares & Eraldo Soares
And the Hacking family issued this statement:
"The entire Hacking family would like to express deepest appreciation for the time and effort that has been spent in searching for Lori's remains. The love and support of friends, neighbors and the community continues to give us strength. We hope today's discovery will begin to bring closure to both our family and the Soares families in this tragic event."
--Douglas Hacking
Thelma Soares has previously said that she has already purchased a cemetery plot for Lori. It's likely once Lori's body is released to her family, a graveside service will be held.
(Associated Press Contributed to This Report)
×