Estimated read time: 3-4 minutes
This archived news story is available only for your personal, non-commercial use. Information in the story may be outdated or superseded by additional information. Reading or replaying the story in its archived form does not constitute a republication of the story.
Tonya Papanikolas Reporting Last month Gold's Gym bought out Lifestyles 2000. Customers had the option to buy a new contract with Gold's or keep their old one. But some customers have said the new company isn't honoring those old contracts.
For customers there's a lot of confusion surrounding the buyout. A lot of people who use the gym don't really know what contract they have. Some think they have lifetime memberships and really don't.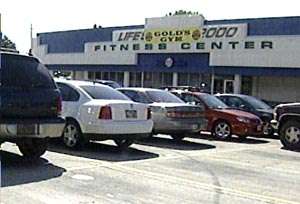 Another problem is that Lifestyles 2000 had so many different contracts, Gold's Gym is having to make sense of all of them. But we uncovered another reason for the confusion and customers may like what we found.
Lainie Powell has been a member of Lifestyles 2000 for over 10 years. She says she bought a Lifetime membership where she pays 75 dollars a year for the rest of her life. But when Gold's Gym bought out Lifestyles, that deal changed.
Lainie Powell, Gym User: "They told me as a courtesy, or as a privilege actually is what they said, they're going to let us use it. They're going to renew it for two years."
Though their yearly fee varies, other members who say they have lifetime memberships have been told something similar.
CJ Stewart, Gym User: "I pay a maintenance fee of two dollars a year. They're saying it's a renewable fee, and I'm only going to be a member for two years unless I upgrade."
The Chief Operating Officer at Gold's says the company IS honoring contracts that have a specific time period attached, like two or three years. He says they are also honoring lifetime contracts that were paid up front without yearly fees, but he said people who pay an annual amount are paying a renewal fee, which the company can get out of.
Ron Littlebrant, Gold's Gym: "A lifetime contract, by definition, has absolutely no renewal term whatsoever. You pay for it once; it's yours for life."
But Utah's Division of Consumer Protection disagrees -- it says lifetime membership contracts must be honored by state law, whether an annual fee is paid or not.
Francine Giani, Director of Consumer Protection: "It's the lifetimes with these renewals where you pay five dollars a month for the rest of your life and things like that. Those are ones they have to continue."
That's likely bad news for Gold's and good news for customers.
Lainie Powell: "Just honor the contract. $75 a year is $75 a year."
CJ Stewart: "They bought the contract. We're part of the contract."
Gold's Gym says they weren't aware that the state looked at lifetime memberships like this. After we informed them, they said they wanted to comply with state regulations and would honor all lifetime memberships if that's what the state required.
The Division of Consumer Protection says they will be talking with Gold's Gym to make sure they abide by the laws. And if you were a Lifestyles member who wants to re-sign for the same price, you will have to stay at the same locations. You won't be able to use the new Gold's Gyms that have pools and basketball and racquetball courts.
×