Estimated read time: 2-3 minutes
This archived news story is available only for your personal, non-commercial use. Information in the story may be outdated or superseded by additional information. Reading or replaying the story in its archived form does not constitute a republication of the story.
Tonya Papanikolas Reporting A Utah group that fights against wrongful convictions believes they're poised to get their first exoneration.
Lawyers at the Rocky Mountain Innocence Center work to overturn wrongful convictions, and this could be their first big success.
Bruce Goodman was arrested for his live-in girlfriend's murder. He was convicted the next year and has spent 19 years behind bars.
Jensie Anderson, President, Rocky Mountain Innocence Center: "He contacted us from prison back in 2002 asked us to investigate his case."
The attorney general's office admits Goodman was convicted on circumstantial evidence. He was convicted of killing 21-year-old Sherry Ann Fales Williams on November 30, 1984. Williams' body was found by snowplow drivers off the freeway near Beaver her knees and wrists bound with rope. It was also suspected she was raped, though it was never proved.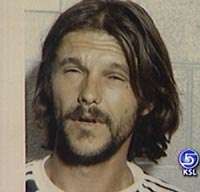 Jensie Anderson: "She had been severely beaten, she was unclothed from the waist down."
Evidence from the scene included a cigarette butt, vaginal fluid and fluids found in the snow, likely blood from the murder. The evidence was tested and it was determined it came from a man with type-A blood. Goodman was type A.
Then there was the subject of eyewitnesses.
Erin Riley, Assistant Attorney General: "A Keno runner in Mesquite saw them about 4:00 a.m. on the morning of the murder. And the reason she noticed them was they were arguing loudly."
Jensie Anderson: "Based on the fact that an eyewitness had seen them together, that they had been dating, and then the physical evidence that was collected. Based on that evidence, he was convicted."
But Jensie Anderson's team recently got a hold of the DNA evidence and tested the bodily fluids with newer technology.
Jensie Anderson: "We had those tested, and both of those indicate that Mr. Goodman was not the perpetrator of the crime. Neither of them match his DNA."
The Attorney General's Office says the new evidence is not conclusive, but may create a reasonable doubt to his guilt.
Even so, the Attorney General's Office believes the conviction should be set aside so Goodman can have the possibility of a retrial. The judge could also overturn the conviction completely.
Erin Riley: "We do think this evidence is troubling and significant, but that it doesn't establish his actual innocence."
×