Estimated read time: 1-2 minutes
This archived news story is available only for your personal, non-commercial use. Information in the story may be outdated or superseded by additional information. Reading or replaying the story in its archived form does not constitute a republication of the story.
Amanda Butterfield reporting Salt Lake County Mayor Nancy Workman enters a plea to charges of misusing 17-thousand dollars worth of public funds.
She also comments on her doctor's note advising her to drop out of the mayoral race.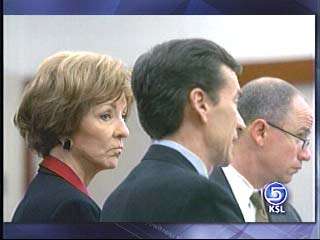 Like she has for months now, Nancy Workman maintained her innocence by pleading not guilty to both counts.
Workman was in good spirits this morning as she walked into the courtroom.
On her way in, she said has no plans of a plea bargain.
Nancy was formally charged with two felonies for allegedly misusing county funds to pay for a bookkeeper at the South Valley Boys and Girls Club, where her daughter works.
And it was just last week she dropped out of the race to be re-elected for mayor... showing a doctors not citing the stress of a prosecution while running for office was compromising her health.
Her lawyer Greg Skordas says Workman is doing better since making the decision to drop out of the race for mayor.
When asked if she was disabled as the doctors note implied, Nancy laughed.
Nancy Workman, Mayor of Salt Lake County: "(reporter: "Are you disabled?) Ha ha I'm dis something or other... Discombobulated, ha ha."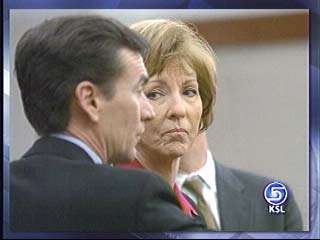 Meanwhile the prosecution says they are confident in their case against Workman. Questionnaires will be used to pick the jury, and the prosecution does not plan to ask for a change of venue.
Mike Martinez/Deputy District Attorney: "The election will have been passed, things will have quieted down. We think a jury at that time will make an honest disposition on this case based on the evidence that is present."
Workman's trial will begin February first, and is scheduled to last two weeks.
×