Estimated read time: 1-2 minutes
This archived news story is available only for your personal, non-commercial use. Information in the story may be outdated or superseded by additional information. Reading or replaying the story in its archived form does not constitute a republication of the story.
SALT LAKE CITY -- No need to rat out the neighbors if you see their sprinklers on, but the Utah Division of Water Resources says we're really past the need to water the lawn for the year.
Water Conservation and Education Section Manager Eric Klotz said once October hits, most of northern Utah can pretty much turn off the sprinklers for the winter—one irrigation is all we need for the month.
"And we pretty much got that with the recent storminess," he said. "We recommend people start at least thinking about turning it off, if not turning it off completely."
In part, that's because of the hard frost much of the area received this week, even at the lower elevations.
"When turf grass receives frost for the first time, it starts … that kind of triggers its growing cycle to go into dormancy," Klotz explained.
His office has taken the guess work out of knowing when it's OK to quit watering and when you should start again.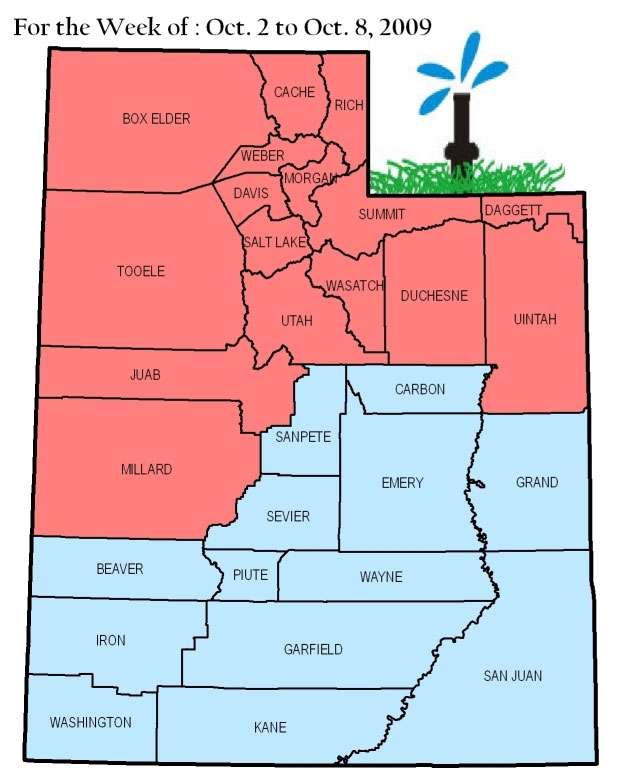 "We actually have a lawn watering guide, all season long, a weekly lawn watering guide that you can look at, at conservewater.utah.gov."
The guide is color-coded for all of the counties in the state. Red means no irrigation is needed right now--that's where most of the counties in northern Utah are at the moment. Even in southern Utah, the color is a light blue on the map, meaning just one watering a week is sufficient. Klotz said by November, southern Utah will be able to turn the sprinklers off, too.
E-mail: bbruce@ksl.com
×
Related links
Most recent Utah stories