Estimated read time: 2-3 minutes
This archived news story is available only for your personal, non-commercial use. Information in the story may be outdated or superseded by additional information. Reading or replaying the story in its archived form does not constitute a republication of the story.
Amanda Butterfield reporting Four separate accidents this morning, where pedestrians are hit while using a crosswalk. In two cases, the victims were seriously injured. Officers say the bad weather is partly to blame.
One of the more serious accidents involved a 14-year-old boy who was on his way to school when he was hit using a crosswalk.
The boy was walking to Scott M. Matheson Jr. High around 7:10 this morning. A driver going slowly didn't notice him and hit the teenager, causing head injuries.
The boy was taken to Primary Children's Hospital in critical condition, but since has been upgraded to stable condition.
Just 15 minutes later, another pedestrian was hit.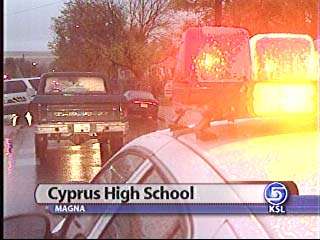 An elderly woman was crossing the street in front of Cyprus High School, when a car hit her. Officers say the woman was using a crosswalk, and the car was only going about 5 miles an hour.
In both accidents, officers say the weather made it hard for the drivers to see.
Deputy Hank Johnson, Cyprus High School Officer: "We just need to slow down to be a little more observant before it's still dark before the time change next week, and be more cautious with people crossing and the bad weather."
The woman was taken to Pioneer Valley Hospital, with back and hip injuries, but is expected to be okay.
Both accidents are under investigation.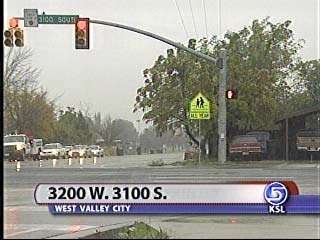 In West Valley, a driver was cited after hitting a woman walking with her daughter using a crosswalk around 8 this morning.
In this accident, a crossing guard was standing in the road with a sign, but the driver made a left hand turn regardless, and hit the woman with the car mirror.
Both mother and daughter suffered only minor injuries.
The other more serious accident, the fourth of the morning, was in Orem.
A 16-year-old girl was crossing at a crosswalk, when a school bus making a left hand turn hit her.
The girl has been emergency transported to Utah Valley Regional Medical Center with serious head injuries.
Officers say in this accident, it was also dark, and bad weather made it hard to see.
×