Estimated read time: 2-3 minutes
This archived news story is available only for your personal, non-commercial use. Information in the story may be outdated or superseded by additional information. Reading or replaying the story in its archived form does not constitute a republication of the story.
Jed Boal ReportingWhat a difference a week makes. The first half of October was dry and warm and reminders of drought surrounded us. Now, the entire state has had a soaking and water watchers are thrilled.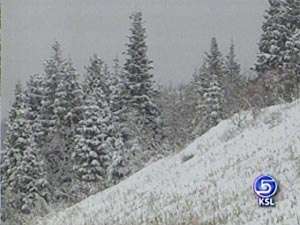 For the past week there's been little let-up in the rainfall, a rare experience in the last six years. This is the best possible scenario for making a dent in the drought. Snow is piling up in the mountains; they're in great shape water-wise for the last week of October. The soil is saturated, snow depth is reaching levels that would be good for late November, and October still has another wet week in the forecast.
Randy Julander, N.R.C.S. Utah Snow Survey: "This is a million dollar storm, this is unbelievable, this is amazing."
Utah Hydrologist Randy Julander is thrilled as he surveys what the storms delivered statewide. From three to 12 inches of precipitation statewide in critical drainages.
Randy Julander, N.R.C.S. Utah Snow Survey: "The main thing it's doing is it's run our soil moisture deficit. Our soil moisture is at capacity."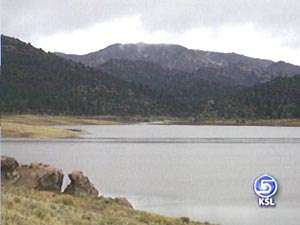 In northern Utah this is a great start to the winter snowpack. In southern Utah some areas got half their annual snowfall in just one week. For example, the storms completely filled the Upper Enterprise Reservoir in Southwest Utah, and others like it that were empty just ten days ago. A nearby peak received 12 inches of precipitation, half it's annual average. So just how rare is that?
Randy Julander, N.R.C.S. Utah Snow Survey: "Somewhere between a thousand year and ten-thousand year event."
Maybe a ten-thousand year storm, but still too early to answer the billion-dollar question.
Randy Julander, N.R.C.S. Utah Snow Survey: "Is it a drought-buster? The kid in me, says yes, yes, yes. The pragmatist in me says, we still have five months of winter left, we'll see how this thing plays out."
The snow should also kick start the skiing and snowboarding season. Brighton plans to open Friday with four lifts. Other resorts will certainly also open early.
×
Most recent Utah stories