Estimated read time: 2-3 minutes
This archived news story is available only for your personal, non-commercial use. Information in the story may be outdated or superseded by additional information. Reading or replaying the story in its archived form does not constitute a republication of the story.
Sandra Yi ReportingA man charged in the recent murder of a 75-year old Glendale woman may have a long history of violent attacks against elderly victims.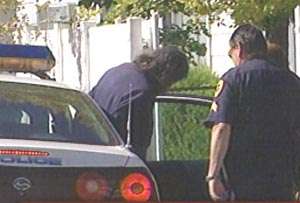 Donna Bott was killed in her home earlier this month. Her accused killer, Floyd Maestas, now faces capital homicide charges. But some say Bott's murder never should have happened.
It's a memory she's tried to forget…
Loene Nelson, Attack Victim: "And then he just started beating me and saying, 'Where's your money? I want your purse. Where's your money?'"
But 15 years later, it continues to haunt her.
Loene Nelson: "I was beaten really bad and had foot marks on my back when he had stomped on me."
In 1989 Loene Nelson was brutally beaten in her home by a man who broke through a bedroom window. A neighbor heard her screams and called Nelson, scaring off her attacker. Today she still wonders, 'what if'?
Leone Nelson: "I don't know what would have happened if my neighbor didn't call."
Nelson believes her attacker was Floyd Maestas, but he was never charged in her case.
Meantime, Bruce Hansen is still waiting for justice. In 1974 his aunt, Donna Jensen, was raped and severely beaten in her home. Some neighborhood kids pointed to Maestas as the suspect. He eventually served prison time for burglary.
Bruce Hansen: "You cannot come up with an excuse that's valid enough to turn an animal like that loose on the public."
Records show Maestas has spent the past 30 years in and out of prison for parole violations and property crimes. Most recently he spent the past five years in prison for burglary, and was released in September.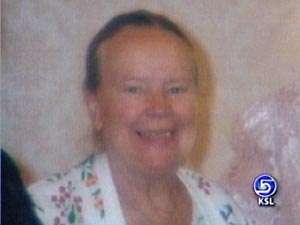 Three weeks later he was arrested for the murder of 75-year old Donna Bott. Police say he broke into her home, strangled her and beat her to death.
Loene Nelson says Bott didn't have to die. She wants to be her voice for justice.
Loene Nelson: "Someone needs to speak out and say, 'Hey, this man needs to be put where he can never hurt anyone anymore.'"
The Parole Board Chairman, Mike Sibbett calls this an unusual case, because typically they will get inside information from police, prosecutors and the judge. But the board had no information that Maestas was a violent criminal.
Both Loene Nelson and Bruce Hansen hope Maestas will get the death penalty for the murder of Donna Bott.
×