Estimated read time: 1-2 minutes
This archived news story is available only for your personal, non-commercial use. Information in the story may be outdated or superseded by additional information. Reading or replaying the story in its archived form does not constitute a republication of the story.
SALT LAKE CITY (AP) -- Lawyers for a hospital and a boy declared brain-dead have reached an agreement in court Wednesday that allows the boy's parents to continue caring for him.
David Pace, who was representing 6-year-old Jesse Koochin and his parents, Gayle and Steve Koochin, said the hospital agreed not to sign a death certificate for the boy -- which means the family's insurance will keep paying for his care.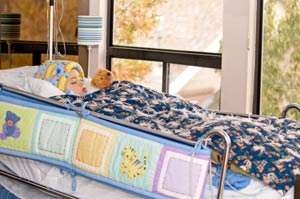 Gayle and Steve Koochin won a temporary restraining order earlier this month that barred the hospital from removing Jesse from life support while he stayed there. The family removed the boy two days later on Oct. 15.
The 6-year-old Florida boy was in a coma after suffering complications from brain cancer. Doctors said he was dead, but his parents maintained that he still was alive.
In Utah, there is no case law regarding whether doctors have to keep patients they believe are dead on life support. The law says a person is dead if physicians have determined "irreversible cessation of all functions of the entire brain, including the brain stem."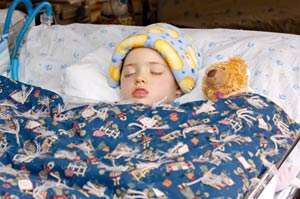 Statutes provide guidance in cases where a patient has an advance medical directive or family members want to remove their loved one from life support. But they do not state what should happen when a family disagrees with a doctor's determination of death.
Jesse's parents believe the boy has a chance to recuperate with alternative medicine.
Since he was brought home, Jesse has been given vitamins and supplements intravenously.
"He looks better than he did in the hospital," said Pace, who also represents the parents.
Nurses and a doctor from Hospice Care for Utah are caring for the boy, who is on a ventilator.
(Copyright 2004 by The Associated Press. All Rights Reserved.)
×
Most recent Utah stories