Estimated read time: Less than a minute
This archived news story is available only for your personal, non-commercial use. Information in the story may be outdated or superseded by additional information. Reading or replaying the story in its archived form does not constitute a republication of the story.
(KSL News) -- A family of five is safe this afternoon but out of a home after an early morning fire.
Fire investigators think electrical problems started the fire in the attic of a home near 539 West 1500 N.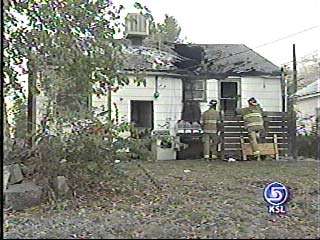 The mother said last night their electricity went out, so she told her five kids to sleep together in one room.
Nane Hakofonu, Relative of Victims: "She said she smelled burning, she looked out and saw fire department. The neighbors woke up and called the fire department. So she woke up all the kids and they ran out."
Damage is estimated at $25,000.
×