Estimated read time: 2-3 minutes
This archived news story is available only for your personal, non-commercial use. Information in the story may be outdated or superseded by additional information. Reading or replaying the story in its archived form does not constitute a republication of the story.
Sam Penrod ReportingIt's been five months since BYU student Brooke Wilberger disappeared in Corvallis, Oregon. Her mother came to BYU today to thank friends for keeping Brook's memory alive.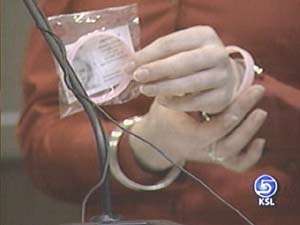 Cammy Wilberger brought 3,000 pink bracelets-- they're very similar to the yellow Lance Armstrong bracelets-- to Provo today. They're designed to keep Brooke's story in the spotlight.
Five months after she disappeared there are still no solid leads about what happened to Brooke Wilberger. She disappeared May 24th in Corvallis, Oregon, while working a summer job. Brooke's case has baffled police who are still actively pursuing leads.
Cammy Wilberger: "We're trying to move forward and do the best we can; we try to spend time each day doing something for Brooke."
Brooke's family is now distributing pink bracelets. 20,000 were created and donated to her family by an anonymous donor. In less than a week, all but the 3,000 brought to Provo have been sold for a $1 donation.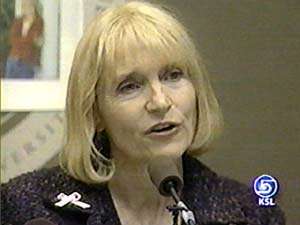 Cammy Wilberger, Brooke's Mother: "This is to keep the word out so that people will remember brooke, in their thoughts and prayers and anything you can do to help us bring her home would be appreciated."
The proceeds from the bracelets go to Brooke's search fund. A website and hotline remain active, in hopes of any new information that can solve her disappearance.
Janelle Blake, Friend of Brooke: "There's a lot of people down here that care about her, and love her and that's why the bracelets are being brought down here too."
The Wilbergers say they are briefed each week by police about the progress of the investigation. And despite few answers, they say they aren't giving up on finding Brooke.
Cammy Wilberger: "Something terrible happened. We have two choices, we can choose to be as positive as we can or we can let it become negative and we've chosen not to do that."
The 3,000 Find Brooke bracelets are available with a dollar donation at the Seagull Bookstore in Provo. Or you can visit the FindBrooke web site for more information on Brooke's disappearance.
×
Most recent Utah stories