Estimated read time: 1-2 minutes
This archived news story is available only for your personal, non-commercial use. Information in the story may be outdated or superseded by additional information. Reading or replaying the story in its archived form does not constitute a republication of the story.
Amanda Butterfield reporting One man is dead, and his killer is still on the loose after an early morning shooting in Salt Lake.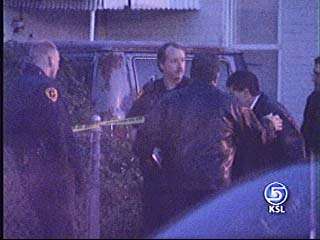 Police got the call around 5:00 this morning about a shooting at 147th North and 6th West. When they arrived, the found a man in his 30's dead from a gunshot wound to the neck.
Police say they believe two people were involved in the shooting -- both cousins of the victim. Police have also detained three people for questioning.
Lt. Melody Gray/Salt Lake City Police: "When we arrived here we found a 35 year old male, who was deceased, he had a gunshot wound to the neck."
By then the suspect, related to the victim was gone. But still inside, a witness.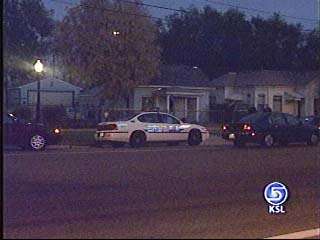 Lt. Melody Gray/Salt Lake City Police: "She's pretty traumatized, so little by little she's been able to tell us information. At this time it appears to be just a domestic dispute."
Neighbors say they never heard a gunshot, but did turn down their TV because they heard something else.
Berna/Neighbor: "We could hear, like loud voices and stuff, and we just put TV on regular, we didn't think nothing of it."
Berna says she doesn't know her neighbors, but there's never been any trouble before, and police confirmed it.
Det. Dwayne Baird, Salt Lake City Police Dept.: "This isn't a house that comes up in a regular call because of this type of situation, so this is not something we expected here."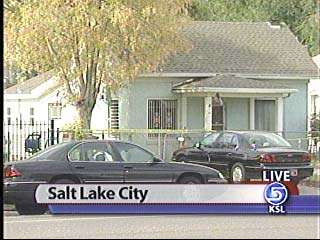 The suspects police are looking for left the scene in a old truck. Police are confident they will find them.
×