Estimated read time: Less than a minute
This archived news story is available only for your personal, non-commercial use. Information in the story may be outdated or superseded by additional information. Reading or replaying the story in its archived form does not constitute a republication of the story.
(KSL News) A 40-year-old man died tonight when a car ran over him.
Oquirrh District authorities say the man was crossing the street when he lost his prosthetic leg and fell to the ground. They say it was dark and the man wasn't using a crosswalk.
Sgt. Kendra Herlin/ Oquirrh District Sheriff's Office: "Two cars full of citizens stopped, saw him laying on the ground, were trying to help him get up, when a third car drove around them and drove over him."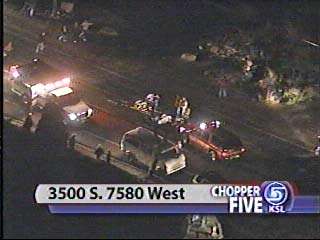 The man died at the scene. No charges have been filed and authorities are still investigating.
×