Estimated read time: 1-2 minutes
This archived news story is available only for your personal, non-commercial use. Information in the story may be outdated or superseded by additional information. Reading or replaying the story in its archived form does not constitute a republication of the story.
Sandra Yi ReportingA dramatic scene at an apartment complex in Draper this morning. A family literally jumped to safety as their apartment went up in flames.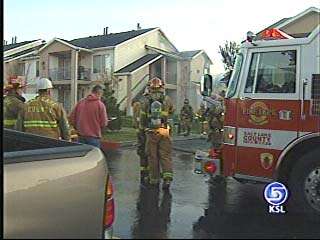 The family's apartment was completely destroyed, but not before the family inside was able to escape with their lives.
The fire started early this morning and grew quickly. Neighbors say the heat was so intense, the windows burst. When crews arrived they found heavy flames and smoke coming from the roof and windows. The fire blocked the family's exit so they had no way out but through their window.
Diane LeFevre, Family Friend: "The husband went first with one of the little ones. And the wife jumped out with the other. And the husband caught her and she came out the window."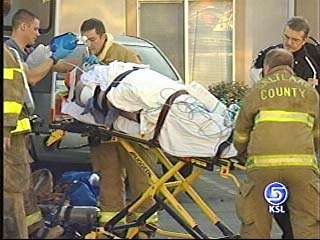 Lars Emanuelsson, Downstairs Neighbor: "He went up and the kids jumped down to him and everything. And I took his kids from him, and then his wife came."
The father, identified as Mike Wold, also alerted neighbors about what was going on. Neighbors tell us he pounded on their doors and told them to get out.
Wold did suffer from inhalation burns, which means his airwave was burned. He was life-flighted to the hospital and is in serious condition. Wold's wife and two young children are ok.
Crews were able to contain the fire to the one apartment, but the others in the building had water and smoke damage.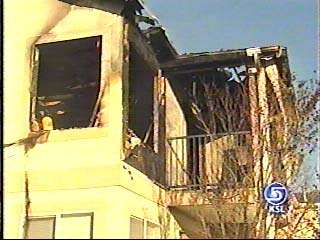 Some good news for the family involved -- friends tell KSL they will be able to stay in a vacant apartment in the complex.
Unbelievably, they've been through this before when their previous apartment also burned down last year. The cause of this fire is still under investigation.
×
Most recent Utah stories