Estimated read time: 2-3 minutes
This archived news story is available only for your personal, non-commercial use. Information in the story may be outdated or superseded by additional information. Reading or replaying the story in its archived form does not constitute a republication of the story.
Kimberly Houk ReportingA judge ruled today to continue helping one of John Daniel Kingston's wives become a better parent. Heidi Mattingly has been given one more chance to prove that she can protect her children. This after incidents dating back to 1994 establish a pattern of abuse and neglect in her home.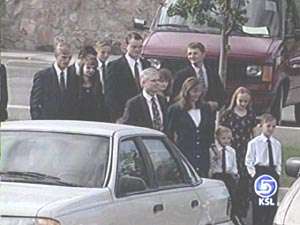 The judge says he's had it; now is the time for Mattingly to get her act together and prove to the court that she can put her children's interests first, or else her kids will stay in the state's custody. He found that Mattingly is still in denial and that disturbs him.
Mattingly took the stand today, saying again her children have not been abused by Kingston and are not victims of negligence. She denied knowing about a rat bite on her son's toe that went untreated for nearly 11 months. And she told the court she didn't recognize a picture taken by police of her very dirty refrigerator earlier this year.
A psychologist testified that Mattingly refuses to recognize that there is a problem. But the judge says he's not ready to give up on her as a parent. He will give her the services she needs to learn how to be a better parent and housekeeper.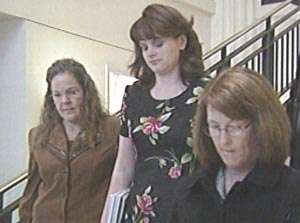 Carol Sisco, Division of Child and Family: "They're saying, let's do this gradually. Let the children go into the home for a couple of hours with our case workers there, make sure that the mother is in therapy. The judge is saying if she really makes some changes and accepts responsibility, she has a chance."
Heidi Mattingly, Mother: "I don't have any comment today other than I want to say that I love my children very much and I miss them very much."
The judge is not ready to let the children go home, but he will let Mattingly have longer, supervised visits with them. Kingston is still ordered to stay away.
For now the judge says letting the mother re-unite with her children is still the goal, but that's predicated upon her proving she can protect these kids.
×