Estimated read time: 1-2 minutes
This archived news story is available only for your personal, non-commercial use. Information in the story may be outdated or superseded by additional information. Reading or replaying the story in its archived form does not constitute a republication of the story.
Sam Penrod ReportingPolice in Payson are dealing with a very unusual situation. They've discovered an animal from the land down under -- a wallaby, an animal similar to a kangaroo, is living within their city limits.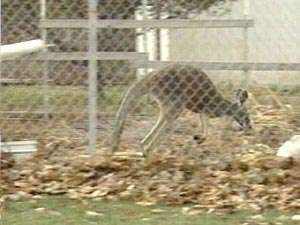 The city isn't yet sure what it's going to do. They are not used to dealing with unusual animals, but it appears having a wild animal as a pet violates city law.
The trouble started on Wednesday when Rupert, a wallaby, got out of his owner's backyard. Neighbors who are all familiar with Rupert tried to catch him, but before it was all over, police were called to help out.
Apparently Rupert is well known in the neighborhood because he belongs to a teenage boy with autism, and is used as a therapy animal. Police see it as a problem however, because city law prohibits wild animals, even if they are domesticated, within the city limits.
Lt. Bill Wright , Payson Police Dept.: "We're not in a real hurry to take care of the situation. We're in holding mode right now until we get all the facts and we can make an appropriate decision."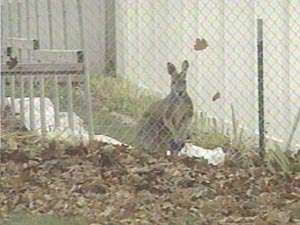 Police are in contact with the Division of Wildlife resources. The main concern right now is that the wallaby isn't native to Utah and could possibly carry diseases that could be hazardous to animals here.
×
Most recent Utah stories