Estimated read time: 1-2 minutes
This archived news story is available only for your personal, non-commercial use. Information in the story may be outdated or superseded by additional information. Reading or replaying the story in its archived form does not constitute a republication of the story.
Amanda Butterfield reportingMarilyn Chase, Veronica's Sister: "My heart is pounding.. We are so happy she's been found. We were so scared."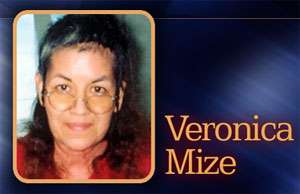 A family in Ogden is happily reunited, after 53-year old Veronica Mize hadn't been seen since Friday night. She was found safe Monday morning, and you won't believe where she was.
The family was so concerned because Mize recently had brain surgery, and suffered some memory loss.
She was found in the same apartment complex, near 837 E. 550 South In Ogden, less than 50 yards away from the apartment she went missing from.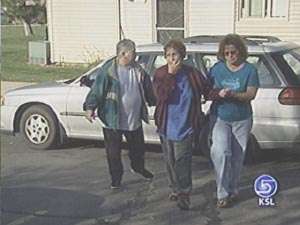 Her mother and sister were reunited with Veronica, after a man who lived in the complex called police. Police say the man came home yesterday evening, and found the Veronica in his house. He let her stay. This morning, the man's daughter stated that she thought that Veronica was the woman that police had been looking for, so they called 911.
Veronica's family says that she has not been the same since she had brain surgery one year ago.
Marilyn Chase, Veronica's Sister: "She just, from one moment to the next, would forget things. You could have a conversation with her, and two minutes later, she didn't remember the conversation. She can't be on her own, because she does get lost."
Over the weekend, helicopters and dogs were sent out to search from Veronica, but were unsuccessful.
Veronica's family say they are going to keep her at her mother's home. They are looking at security measures that will make it difficult for Veronica to leave unattended again.
×
Most recent Utah stories