Estimated read time: 2-3 minutes
This archived news story is available only for your personal, non-commercial use. Information in the story may be outdated or superseded by additional information. Reading or replaying the story in its archived form does not constitute a republication of the story.
John Hollenhorst ReportingIt's a story of false documents and illegal labor practices at a popular restaurant in Sandy. And federal officials are taking an unusually hard line in criminal court.
The co-owner of the China Lilly restaurant has pleaded guilty to what federal officials say is an unusually serious breach of labor laws. She admitted to illegally underpaying restaurant workers and falsifying documents.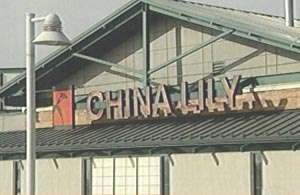 The China Lilly is one of several restaurants within the Jordan Commons Complex. It's partly owned by Larry H. Miller. But all sides agree Miller is blameless and has no responsibility for what happened.
The federal government began investigating the China Lilly almost three years ago. Employees routinely worked more than 40 hours per week, but they were paid straight-time instead of time-and-a-half. That violates laws passed during The Great Depression more than 60 years ago.
Dean A. Campbell, U.S. Dept. of Labor: "The intent is to spread out employment, to reduce unemployment, to penalize the employer for working them excessive hours."
The husband of co-owner Lilly Lei told us his wife has been devastated by the investigation. Normally such cases are settled with civil fines. This time the Department of Labor took the extremely rare move of going to criminal court.
Dean A. Campbell: "I've been working for the department for 28 years, and in the offices I've worked in, I've heard of maybe two or three over 28 years. It's a very rare occasion."
Lilly Lei and her husband declined our request for an interview. He told us it was all a misunderstanding about what the law requires.
Dean A. Campbell: "I would not agree with that. I mean that's the basis of our case, intentional, willful violations of the law."
There were actually three consecutive investigations. Twice, the restaurant agreed to pay back-wages. But federal officials say Lilly Lei didn't reform and tried to cover it up.
Dean A. Campbell: "Falsifying documents that they sent to this office. And also manipulating payroll records to make it appear as though overtime was paid when in fact it was not."
Her husband told KSL, employees agreed to straight-pay. But under the law, that doesn't matter.
Dean A. Campbell: "You cannot agree to violate the law with an eployee."
After she pled guilty, Lilly Lei was placed on probation for a year, fined almost 18,000 dollars, and ordered to pay workers $42,000 in back wages. On top of that, she's been sentenced to community service,120 hours of work at a shelter for the homeless.
×
Most recent Utah stories