Estimated read time: 2-3 minutes
This archived news story is available only for your personal, non-commercial use. Information in the story may be outdated or superseded by additional information. Reading or replaying the story in its archived form does not constitute a republication of the story.
Sandra Yi ReportingNearly 10 students in Weber County have been arrested for selling pharmaceutical drugs in their high schools.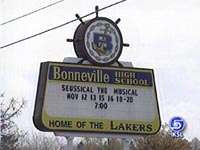 Authorities say the investigation only confirmed what they suspected, that drugs are a serious problem in some high schools.
Brian McCafferty: "I couldn't believe it. I didn't know anything like that would happen here."
But a three-month undercover investigation proved to be eye opening. Drug agents busted seven students at Bonneville and Roy High Schools for selling pharmaceutical drugs, mostly the painkillers Oxycontin and Lortab.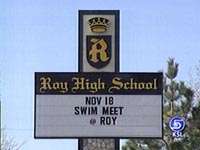 Mike Ashment, Weber-Morgan Narcotics Strike Force: "What they do is they'll crush it up and snort it or inject it. And they get a high similar to a high they'd get by using heroine. It's very dangerous because it's a high chance they could overdose and die because of that. And it's extremely addictive."
Investigators found there are about 50 pills going through Roy High School each week, and twice that at Bonneville.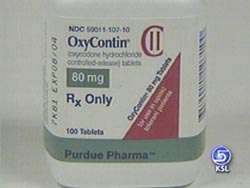 Perri Grilz, Bonneville High School Junior: "If you don't go find it, it won't come find you. But there are lots of people who do that. And everyone knows who they are. If someone would want it, they could easily find who they're going to get it from."
The investigation began after authorities received information about substantial drug abuse in the high schools. Last year a former Bonneville student was left in a coma after overdosing on the drug Methadone.
Mike Ashment: "It's a significant problem and it's not just these high schools. I think we have the same problem in a lot of high schools."
Drug Agents hope to cut down on the problem with more busts and more education. Students hope the investigation sends a strong message
Melanie Chase, Bonneville High School Junior: "I want it out of our school. I don't know why they would be doing it in school anyways, but I'm glad they got caught."
The Weber County School District cooperated in the investigation. 12 students from both schools have also been suspended.
×
Most recent Utah stories