Estimated read time: 1-2 minutes
This archived news story is available only for your personal, non-commercial use. Information in the story may be outdated or superseded by additional information. Reading or replaying the story in its archived form does not constitute a republication of the story.
Samantha Hayes ReportingIt sounded like an odd coincidence -- about two weeks ago a father made heroic efforts to save his family from their burning apartment, for a second time.
Wife: "I knew my husband would catch them. I had complete faith in him. So we made the right decision for our family. And he would never let anything happen to them."
Now, police say it was no coincidence. Tonight Michael Wold is behind bars charged with aggravated arson.
When that fire happened two weeks ago, his family called him a hero and neighbors thanked him for saving their lives. Now investigators say he set the fire that put them all in danger.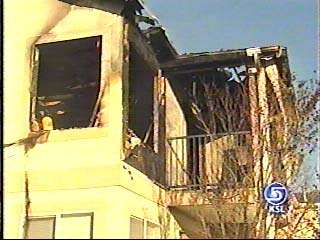 When the fire department arrived on the scene two weeks ago in Draper, the family's upstairs apartment was in flames. The family escaped through the window, dropping their two children down to safety.
During the investigation, firefighters said the fire progressed significantly before 9-1-1 was called. They also found it strange that the fire was started in a place that blocked the exit.
Why would anybody do this? Investigators say they don't know.
Captain Michael Jensen, Unified Fire Authority of Greater Salt Lake: "All we know is that he used, what in the fire industry we consider ordinary combustibles, just ordinary substances that would be readily caught on fire. He did not use any gasoline or any accelerants. He just indicated to one of our investigators that he just wanted to set the fire."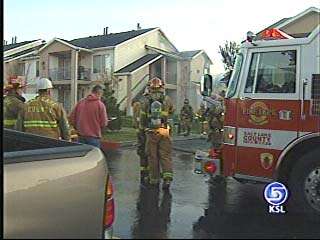 Wold is being charged with aggravated arson and more charges may come. The family was also involved in a West Jordan fire nearly a year ago. Today investigators told KSL he was also involved in a car fire in Park City previously.
×
Most recent Utah stories