Estimated read time: 2-3 minutes
This archived news story is available only for your personal, non-commercial use. Information in the story may be outdated or superseded by additional information. Reading or replaying the story in its archived form does not constitute a republication of the story.
Shelley Osterloh ReportingNow that Thanksgiving is behind us it's time to decorate the tree. And if you are looking for inspiration there is no better place than the Festival of Trees.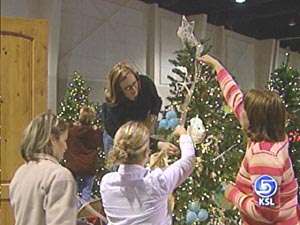 The only things more beautiful than these Christmas trees are stories that inspire them. If you look beneath the colored lights and bright ornaments you will see the love and appreciation so many people share for Primary Children's Hospital.
Pam and Dan Dunn spent hours making ornaments for their tree. Two years ago their twin babies were born three and a half months early with little chance of survival.
Pam and Dan Dunn: "We came to the festival the year that they were born, just a couple of weeks after they were born, and just felt all the love and the goodness. And we wanted to do something to pay back Primary Children's, Utah Valley for all the help they gave us and help others in our situation."
Now Jaron and Jared are two and doing great.
The inspiration for another tree is a nine-year old cancer survivor name Lisa Olsen who was diagnosed when she was just ten-months old.
Kara Aina: "She is just the most amazing little girl. She touches everybody's lives, really. She is fun and a really darling girl and we wanted to honor her by doing this tree. And really loves fish and pink so we decided to do this for her."
Twenty years ago, Jody Fry's brother Mathew, was born with a heart defect and had an experimental operation to repair it, an operation that is common today.
Jody Fry: "And Primary basically saved his life and now he is on a mission in Albuquerque, New Mexico, so we did this tree in honor of him. And its ornaments from all around the world. We wrote letters to mission presidents all around the world and this is ornaments they sent us."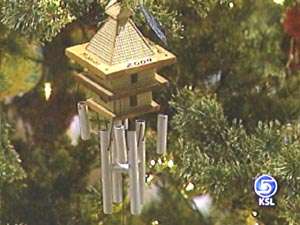 For many it seems this holiday tradition sets the tone of giving, a way to say thanks for the miracles of medicine and caring, may they continue for years to come.
The Festival of Tress will open to the public on Wednesday at 10 a.m. at the South Towne Expo Center, and continues through Saturday.
×
Most recent Utah stories