Estimated read time: 1-2 minutes
This archived news story is available only for your personal, non-commercial use. Information in the story may be outdated or superseded by additional information. Reading or replaying the story in its archived form does not constitute a republication of the story.
John Daley ReportingWest Valley Police say a man who allegedly raped a woman early Thanksgiving Day is now behing bars. After being caught on camera he spotted himself on TV and turned himself in.
West Valley Police say they're happy to have this man in custody, and they've got an ATM surveillance camera to thank for it.
Police say a man forced his way into a woman's apartment near 38th South and Redwood Road, when he knocked and she opened the door. He then brutally beat and raped her, and forced her to drive him around in search of money and food. They stopped at an ATM where a surveillance camera captured his pictured.
Police say 24-year old Erik Bryan Hague spotted his own photo in a TV news report about the incident, which aired last night. He then turned himself in at the Salt Lake County jail and was arrested.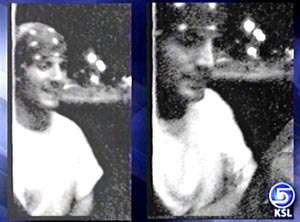 Det. Mike Powell, West Valley City Police Dept.: "He was watching the news with his girlfriend and saw the news story and realized the severity of what he had been involved in and what he had done, realized that there was no other option for him but to turn himself in and that's what he proceeded to do."
Police say they received several phone calls from others who saw the news story and called to turn Hague in--police believe they would have caught him eventually.
Police say Hague does have a criminal record. He's being charged with aggravated kidnapping, aggravated sexual assault, forcible sodomy and rape.
The victim believes Hague may have consumed alcohol and perhaps a drug, possibly methampetamine.
×