Estimated read time: 2-3 minutes
This archived news story is available only for your personal, non-commercial use. Information in the story may be outdated or superseded by additional information. Reading or replaying the story in its archived form does not constitute a republication of the story.
Amanda Butterfield reporting For over three decades folks in the community have volunteered their time and talents to the Festival of Trees.
It's an annual fundraiser for Primary Childrens Medical Center, where people donate decorated trees to auction off.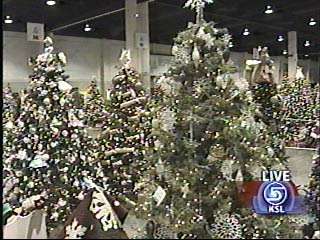 Over the years, the event has raised over 14 million dollars to help children in need.
This is the snowflake tree, dedicated to Lilly and Emma Taylor, twin girls who were never supposed to live.
Kisses and hugs from their twin daughters is something Drew and Calli can't get enough of.
Two and half year old Emma, who is a little shy, and Lilly, who is not, are two miracles in the eyes of their parents.
They were born 6 and a half weeks early because of Twin to Twin Transfusion Syndrome.
Calli Taylor, Mother:" Emma was getting all the nutrition and blood, and Lilly was getting none."
And they were little, like baby birds, eyelids fused shut, weighing just over a pound. Each with their fair share of liver, lung, and heart problems.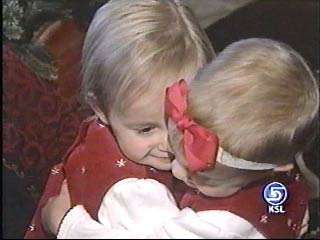 Calli Taylor: "The first week was life or death, for every second."
But they survived. Calli and Drew say it's because of the doctors and nurses at Primary Childrens Hospital.
Calli Taylor: "They perform their job with so much love and compassion, they brought us to this day. "
To show their thanks, the Taylor family came up with the 'No Two Are Alike' theme for their Christmas Tree. Decorated with glittered ornaments, and handmade snowflakes.
Calli Taylor: "Every snowflake on the tree is unique and special, just as every child is unique and special."
Just like Emma, and Lily.
Calli Taylor: They're just happy little girls.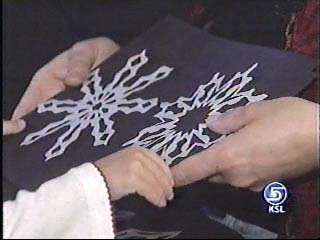 Who now have the chance to reach their potential.
Calli Taylor:"Who knows maybe one day become a doctor or a nurse at Primary Childrens."
The tree has been auctioned off, but there are still some you can bid on.
There's also entertainment, food, and other Christmas crafts you can buy, and you can get ideas.
×