Estimated read time: Less than a minute
This archived news story is available only for your personal, non-commercial use. Information in the story may be outdated or superseded by additional information. Reading or replaying the story in its archived form does not constitute a republication of the story.
(KSL News) -- A man is in the hospital in serious condition after being hit by a car.
Murray police say the man's car broke down, so he pulled over in a residential area near 5500 S. Brockway Drive.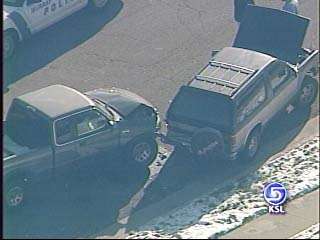 He was working underneath the hood when another car rear-ended his car.
Authorities say the driver was distracted and didn't see the parked car.
The parked car slammed into the man and the impact threw him about 30 feet.
×