Estimated read time: 1-2 minutes
This archived news story is available only for your personal, non-commercial use. Information in the story may be outdated or superseded by additional information. Reading or replaying the story in its archived form does not constitute a republication of the story.
Sandra Yi ReportingThe man convicted of a gruesome double murder in Duchesne County is asking for a new trial. John Pinder took his case to the state's highest court today; he claims there's new evidence that proves his innocence.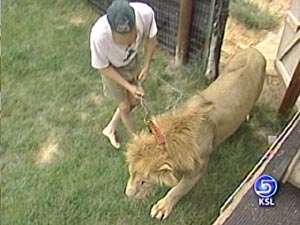 Virginia Pinder, John Pinder's Mother: "Hoping this will help our son get a new trial."
That was Virginia Pinder's only statement, as she and her husband left the courthouse this morning. They came in support of their son.
John Pinder made headlines back in 1998 when he took his pet lion, Simba, to a Vernal convenience store. Two months later he was accused in the gruesome double murder of two Duchesne County ranch workers, after authorities dug up body parts on Pinder's ranch. He was later convicted of the crimes.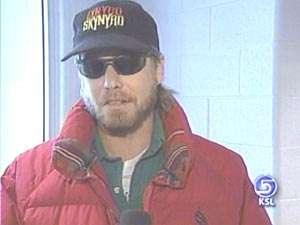 Today Pinder's defense attorney told reporters there's new evidence that did not come out in his client's trial. He says that evidence proves someone else did the killings. But prosecutors say the witness' statements are not credible.
Karen Klucznik, Assistant Attorney General: "He has a long criminal history. He has a history of using aliases. He has a history of using false birth dates, false social security numbers. He's been convicted of trying to scam a fellow prisoner."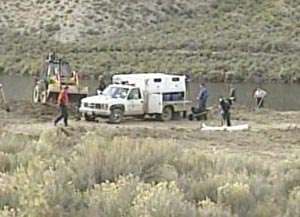 Andrew Parnes, Defense Attorney: "If the jury hears that kind of evidence, along with that admission, there is no question in my mind there would be a different verdict in this case."
Pinder was sentenced to four consecutive life terms with the possibility of parole. That was back in June of 2001. The state says it could take up to six months, before the Utah Supreme Court makes a decision in this case.
×