Estimated read time: 3-4 minutes
This archived news story is available only for your personal, non-commercial use. Information in the story may be outdated or superseded by additional information. Reading or replaying the story in its archived form does not constitute a republication of the story.
John Hollenhorst reportingSam Brower, Private Investigator: "His acts now prove to me that he's a coward, that he doesn't have the courage to come out and defend himself."
Where is Warren Jeffs?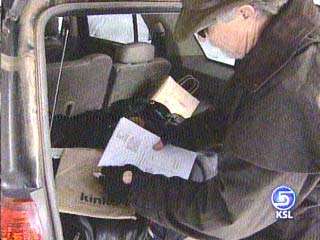 A private investigator tracking the leader of the nation's largest polygamy cult, says he seems to have gone underground.
A civil lawsuit accuses Warren Jeffs of child rape and sodomy, as well as racketeering.
But as far as outsiders are concerned, the religious leader seems to have vanished from the center of his expanding empire.
The secretive Utah-based polygamy group made national headlines a few months ago.
That's when critics discovered a new compound under construction in Texas. Something big is going on there right now.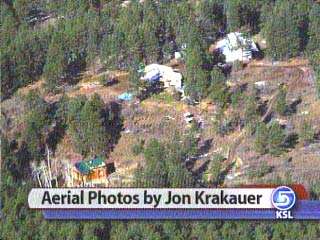 But Warren Jeffs' group also secretly bought a large tract of forest land near Mancos, Colorado.
Private Eye Sam Brower has been trying to find Warren Jeffs for months. Sometimes he sneaks around in the woods. Other times he's up front and in the open, driving to polygamist properties. He's trying to serve the secretive polygamy leader with court papers summoning him to court.
Sam Brower, Private Investigator: "It's been very difficult. As soon as these complaints came out, I think he just went underground."
The compound in Colorado has new gates to keep outsiders out. Aerial photos show several buildings, old, new, remodeled. No sign of Warren Jeffs.
Brower says Jeffs seems to have abandoned his old residence in Hildale, Utah. Other followers have moved into the house, he says, and tight security has been loosened.
Brower has also hunted for Jeffs at the group's compound near Eldorado Texas, and at their rural community called Bountiful in Canada.
Brower was hired by lawyers for several disgruntled followers.
Jeffs' is accused of rape and sodomy by one of his own nephews, and of racketeering by young men he kicked out of the group.
Brower says most of Jeffs' thousands of followers are good, hard-working people.
Sam Brower, Private Investigator: "They're following a leader that's driving them into the ground. They've turned into drones...and at anytime, their property can be taken from them. Their family can be taken away. Their children can be cast out."
After visiting and staking out all of the possible locations, Brower has come to suspect that Jeffs is not here in Colorado, but that he's settled in for the long haul at the compound in Texas."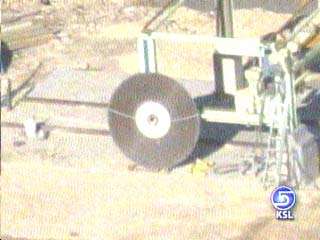 The Texas compound has blossomed in recent months with major construction projects.
Sam Brower, Private Investigator: "The last aerial photos I've seen from there show a huge stone-cutting saw. We believe he's building a temple there. There's a huge foundation with massive footings in the ground, there's cut limestone blocks."
The Texas project would be the group's very first temple. Brower says Jeffs has preached-- the end of the world is near. And he believes the temple is to get ready for it by creating a New Jerusalem.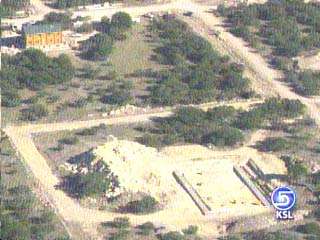 We tried to contact an attorney for the group, but he didn't return our calls.
×