Estimated read time: 1-2 minutes
This archived news story is available only for your personal, non-commercial use. Information in the story may be outdated or superseded by additional information. Reading or replaying the story in its archived form does not constitute a republication of the story.
SALT LAKE CITY -- The Church of Jesus Christ of Latter-day Saints has posted new signs at its Main Street Plaza in downtown Salt Lake City reminding visitors that they're on private property. The Church is reasserting its property rights after two people were not prosecuted.
The signs say "Private Property. The Church reserves the right to refuse access to any person for any reason."
They were posted after LDS Church security guards detained a gay couple in July for kissing on the plaza, located on Main Street between North Temple and South Temple.
Salt Lake City police cited the men for trespassing but the city prosecutor, Sim Gill, declined to press charges. He said the signs at the time did not adequately warn the couple they were on private property.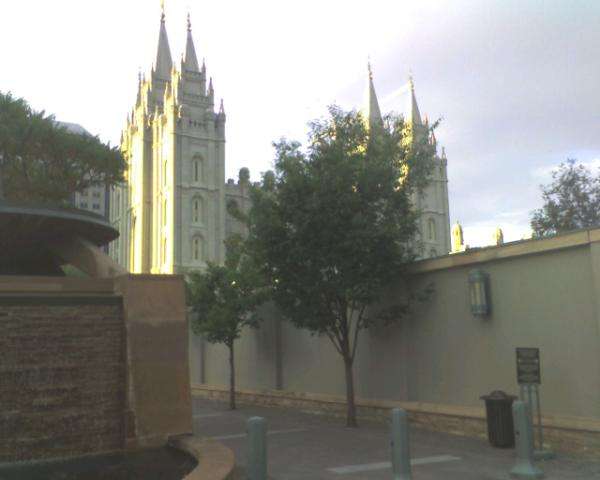 Gill tells the Salt Lake Tribune the new signs "add the clarity" that was missing.
Gill says he doesn't anticipate any new or different problems this weekend than there have been in the past on the Main Street plaza, but he may have to act if there are.
"If the evidence supports us and we have a documented set of facts and the applicable law, we won't hesitate to prosecute people. But at the same time, as gatekeepers, our job is to be fair and transparent; and where it doesn't warrant prosecution, we won't prosecute either," he said
Compiled with contributions from Andrew Adams and Mary Richards
×
Related stories
Most recent Utah stories