Estimated read time: 2-3 minutes
This archived news story is available only for your personal, non-commercial use. Information in the story may be outdated or superseded by additional information. Reading or replaying the story in its archived form does not constitute a republication of the story.
SALT LAKE CITY -- The Kaysville teen involved in a hunting accident Saturday remains in critical condition. But without his brother's quick thinking, he might never have made it off the mountain.
The Spilker family told KSL News they never imagined their hunting trip would end with a gun accident. But a wound that could have been deadly is instead a serious injury, thanks to the boy's older brother.
Alex Spilker can't get the image of his little brother clinging to life out of his head.
"It was like a dream. It was like a horrible dream," Alex said. "The look in his eyes, I'll never forget that."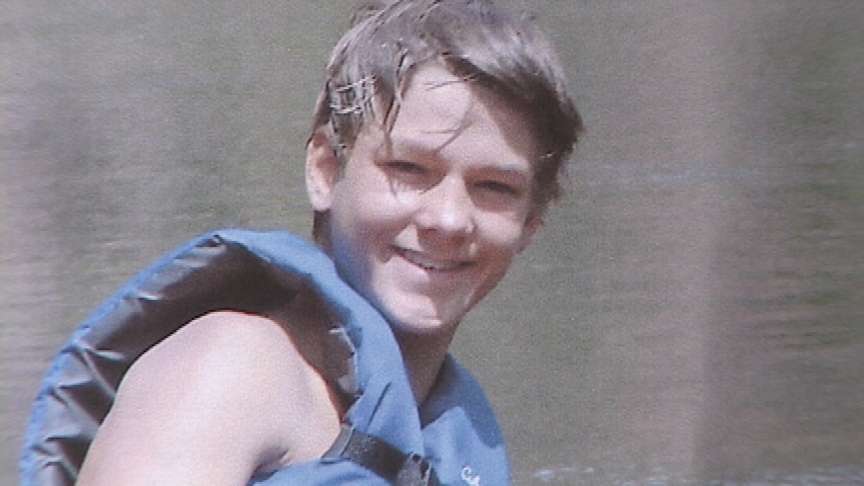 It was a celebration trip five--days at Flaming Gorge with the Spilker boys. Alex had just returned home from serving with the military in Iraq, and he and his father were excited to take the two younger boys, 15-year-old Andrew and 17-year-old Aaron, on their first hunt.
Aaron and Andrew had completed hunter safety training and were familiar with the old-fashioned Muzzleloader Andrew was armed with.
"Andrew had been talking about it for months now," Aaron said.
On the last morning of the trip, Saturday, the two younger boys were hiding behind a bunch of tree branches. Then suddenly, a terrifying sound broke the silence.
"I heard a gun go off and I saw Andrew fall over," Alex said.
"At first I thought he was shooting at another dear," Aaron said. "Then I heard him scream."
While standing up, somehow Andrew's Muzzleloader went off, firing a .50-caliber bullet into his abdomen and out his back.
Alex's military instincts kicked in. He instructed the others to apply pressure while he dialed 911.
"[I was] just telling myself, 'It's not his time. It's not his time,'" Alex said.
Alex was able to use the GPS on his phone to tell emergency crews where they were. After an hour, Andrew was airlifted to Primary Children's Medical Center, where he is in critical condition.
"He's definitely fighting for his life," Andrew's sister, Ariel Spilker, said.
His family says they're grateful for Alex's training and quick thinking.
"There's a lot of people praying for him," Alex said.
The Spilkers want to thank the medical professionals who attended to Andrew. His condition is still touch-and-go, but they said that Andrew came out of anesthesia for just a moment and gave them a thumbs-up.
E-mail: jstagg@ksl.com
×
Related stories
Most recent Utah stories