Estimated read time: 2-3 minutes
This archived news story is available only for your personal, non-commercial use. Information in the story may be outdated or superseded by additional information. Reading or replaying the story in its archived form does not constitute a republication of the story.
Alex Cabrero Reporting They were needed once. Now some will be needed again. A war veteran has a plan to get some homeless veterans a job. And if it works, it may become one of the best places to repair your car.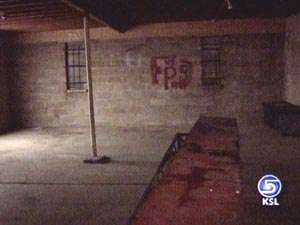 In a place that will soon be about fixing broken cars, Patrick Martinez hopes to also fix broken lives. Having served in Desert Storm, you'd think he'd have seen the worse in humanity. But it's what happens after wars he feels is the real shame.
Patrick Martinez, Veteran & Businessman: "Being a veteran myself, and trying to get the benefits they offer, it's not really there. It's sort of a ghost."
On Thanksgiving it really hit him. He was walking the Jordan River Trail and ran into several homeless men. Turns out they're veterans with no jobs, no money, and no future.
Patrick Martinez: "I just fell apart."
He brought them food and clothes, but he also came up with an idea to bring them hope. Using his experience as a mechanic, Martinez bought a building and is making it into a garage. Homeless vets will be his workers.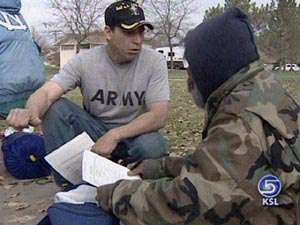 Patrick Martinez: "It sort of chokes me up, but…I can do it."
There's not much to it now. He doesn't even have a single customer and if his plan fails, he may be homeless. But after everything he's been through, just try and stop him.
Patrick Martinez: "It's working. I just got a little work to do to it. And once I get it going, it'll roll."
Martinez hopes to have his garage running within a month.
And in a related story, the state today began a website dedicated to helping veterans find jobs and benefits. You can find a link to it at the top of this story.
×