Estimated read time: 2-3 minutes
This archived news story is available only for your personal, non-commercial use. Information in the story may be outdated or superseded by additional information. Reading or replaying the story in its archived form does not constitute a republication of the story.
Jed Boal ReportingNorman Le Fevre, Victim's Brother-in-Law: "We've lost a leader, we've lost an intellect, we've lost a heart; we've just lost a real good person."
Loved ones mourn the loss and celebrate the life of a snowshoer buried by a weekend avalanche. A search team this morning delivered some relief for the family when they found the second of two snowshoers killed by an avalanche Saturday.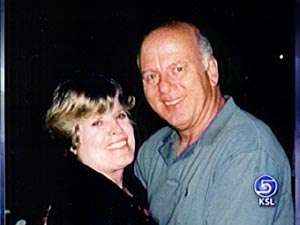 The massive slide in Big Cottonwood Canyon was one among many during a dangerous weekend in the backcountry. The snowshoers left many memories with those who loved them.
Bruce Quint and Mel Denis loved the Wasatch Mountains, loved their adventures, and friends say they tried to touch the sky in all that they did. Now both men are off the mountain; Denis was found yesterday, Quint this morning. Wasatch Backcountry Rescue hit the mountain this morning determined to finish the work they started yesterday.
Dean Cardinale, Wasatch Backcountry Rescue: "I wanted it to be successful, quick. I have a lot of relief."
Yesterday they found Mel Denis, a 32-year-old Cuban immigrant, a promising medical student at the University of Utah. This morning a search dog caught a scent; team members found the body of Bruce Quint buried in 9 feet of snow.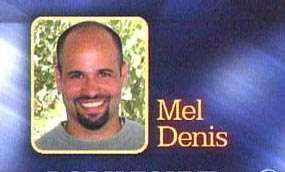 Loved ones remember Quint as kind and generous in the community; he worked to build low-cost housing. He was athletic, training to climb the highest peak in China in May.
Terri Quint, Victim's Wife: "Bruce was doing exactly what he wanted to do and he's right where he should be."
Terri Quint taught Denis 10th Grade English; a chance encounter a couple of years ago and brought the men together.
Terri Quint, Victim's Wife: "You live life to the fullest, and you do what you want to do, because you never know what's going to happen tomorrow."
Norman Le Fevre, Victim's Brother-in-Law: "I think that we feel that Bruce isn't gone, he just isn't here with us right now."
The family hugged the searchers, a measure of comfort amid the grief. Midas found both men's bodies and worked many hours on the search.
Dean Cardinale, Wasatch Backcountry Rescue: "It's a real feeling of success. We're really proud of the dogs, and we're also really proud of the search parties and the team members that put it together."
For family and friends, their memories of the men will never leave them.
Norman Le Fevre, Victim's Brother-in-Law: "That's just his body, his spirit is with us and always will be."
The family will hold a celebration of Quint's life at the Salt Lake City Library Wednesday from 11:30 to 1:00 p.m. Terri Quint says they'll tell stories about Bruce, and she says there are amazing stories to tell.
×