Estimated read time: 1-2 minutes
This archived news story is available only for your personal, non-commercial use. Information in the story may be outdated or superseded by additional information. Reading or replaying the story in its archived form does not constitute a republication of the story.
Sandra Yi ReportingA fast-food worker is in jail for pulling a fast one on customers. Police say he double swiped their credit cards.
Police say when customers pulled up to the drive thru of the Taco Bell at 157 W. 7200 S. and gave the worker their credit card, they paid for more than what they got.
20-year old Travis Dominguez was arrested last week. Investigators say when he worked at the Midvale fast-food restaurant this summer he double-swiped customer's credit cards, then took the money out of the cash register for himself. Police know of five victims who were charged an extra 25 to 30 dollars. Dominguez was arrested after his manager became suspicious and called police to investigate.
Det. Scott Nesbitt, Midvale Police Dept.: "He told me his motive was he did it out of revenge, to get back at customers that gave him or other employees a bad time. But I talked to the victims and they said they didn't have any confrontations or problems inside the place, so we're believing that he just did it for the money."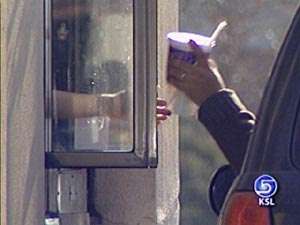 Police say the victims in this case didn't know they were victims until they were contacted, because the dollar amounts taken were so small. They say when you hand someone your credit card, it's difficult to know if they can be trusted, so police urge everyone to check their bank statements.
Police say at the time of his arrest, Dominguez was on probation for other crimes, including car theft and making false police calls. He was also looking for a job at another fast-food place.
×