Estimated read time: Less than a minute
This archived news story is available only for your personal, non-commercial use. Information in the story may be outdated or superseded by additional information. Reading or replaying the story in its archived form does not constitute a republication of the story.
(KSL News) Fire broke out overnight at a West Valley catering company.
A night watchman at the mobile catering company at 2140 W. Printers Row spotted smoke coming from the building, opened a door, and found a catering truck engulfed in flames.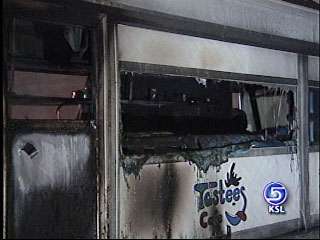 Firefighters from West Valley and Salt Lake City responded because the fire was in a commercial area. Investigators believe the blaze was an accident.
Battalion Chief Stan Varney/ West Valley City Fire: "They have deep fat fryers inside this particular truck and it appears as though one of the fryers was left on, which caused the grease to start the fire, which caused the truck to start on fire."
Ten catering trucks are housed in the building, but the fire was contained to only one. Damage is estimated at around $40 thousand.
×