Estimated read time: 1-2 minutes
This archived news story is available only for your personal, non-commercial use. Information in the story may be outdated or superseded by additional information. Reading or replaying the story in its archived form does not constitute a republication of the story.
Amanda Butterfield reporting Salt Lake police are investigating a car-jacking, and a possible kidnapping.
They already have three suspects in custody, but the fourth got away. It happened last night in Rose Park.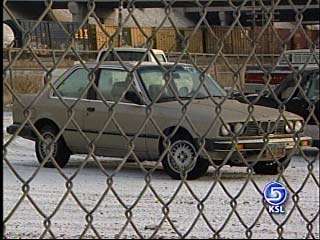 It was around 11 pm Tuesday that police say four people were driving a BMW near 900 west and North temple, when they hit a patch of ice, and slid into a curb.
Behind the BMW was a Cadillac with three people inside. Police say all three were young adults. The three individuals approached those inside the BMW that had just spun out.
Sgt. Craig Gleason, Salt Lake City Police Dept.: "They were suddenly stopped in traffic and a little askew ...and the people piled out of the Cadillac almost on a whim and took control of the BMW."
Police are not sure if the suspects had a weapon, but all passengers inside the BMW were taken for a ride against their will.
The ride stopped short near a 7-11 when the BMW ran out of gas.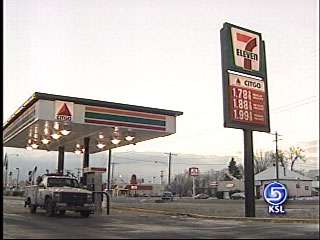 Then the suspects forced all the passengers out of the BMW, and into the Cadillac. By chance, police officers were there, and the passengers were able to tell police what happened.
Three arrests were made, but a fourth suspect is on the run.
Police think they know who the fourth suspect is, but have not released his name. Police say they have so many different statements, it may take a while to figure this case out.
Police say the crime is likely gang-related. Salt Lake metro-gang officers were called in to question the suspects.
×
Most recent Utah stories