Estimated read time: 2-3 minutes
This archived news story is available only for your personal, non-commercial use. Information in the story may be outdated or superseded by additional information. Reading or replaying the story in its archived form does not constitute a republication of the story.
Sandra Yi ReportingDet. Sgt. Mark Sessions: "Especially this time of the season, it has phenomenal ramifications for the children, the Christmas season."
Shocking allegations against a church children's teacher. Police say he sexually abused four of his young students during class. The man is a primary teacher in his LDS congregation. Police arrested him last night.
The investigation began last week after one of the girls told her parents what had allegedly happened. Police have since confirmed four young victims, and they say there could be more. People in the tight Syracuse neighborhood are feeling a range of emotions.
Pam, Neighbor: "Extremely shocked, was just blown away. Couldn't believe it happened."
Their neighbor, 32-year old Aaron Montoya, was arrested, for child sexual abuse. Police say he fondled four children, five and six-years old.
Det. Sgt. Mark Sessions, Syracuse Police Dept.: "We are still under investigation, but we believe it has been within the last month."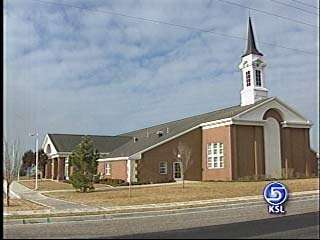 What makes this case even more disturbing is Montoya works in law enforcement. He's a corrections officer with the Salt Lake County Sheriff's Office. He's also a primary teacher at his church. Montoya allegedly touched the children during class.
Det. Sgt. Mark Session: "He would not confirm or deny the allegations against him."
Police aren't sure whether the other kids witnessed the acts. Investigators say there were as many as six children in the classroom.
Det. Sgt. Mark Sessions: "Having a position of trust, being a teacher, having a position of trust with law enforcement, even though it's a corrections capacity as a court bailiff, is very disturbing."
Neighbors describe Montoya as quiet and nice. The father of one victim says they were golfing buddies. He's sickened and saddened by the allegations. Others don't know what to feel.
Pam: "It's kind of hard, I'm kind of numb."
The LDS Church released this statement today. It reads, in part: "The Church expects the highest moral and ethical standards of its members. We are grateful that the authorities are involved in this matter."
The Church is providing counseling to the victims and families.
Montoya is charged with five counts of aggravated child sexual abuse. He is on paid administrative leave with the Sheriff's Office.
×