Estimated read time: 2-3 minutes
This archived news story is available only for your personal, non-commercial use. Information in the story may be outdated or superseded by additional information. Reading or replaying the story in its archived form does not constitute a republication of the story.
Samantha Hayes reportingOne Utah family waits, wonders, and hopes tonight for word from a teen-aged daughter missing in Thailand.
Tonight, a candlelight vigil was held for Kali Breisch.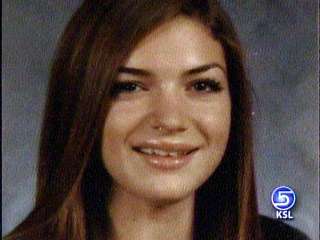 Kali and her brother and sister attended Skyline High School, so many families in the area know the Breischs.
Tonight, dozens gathered at the school to comfort each other and send a message of love to the family.
High school is supposed to be full of moments like the ones captured in these pictures: dressing up for a dance, making life long friends , even falling in love.
All of that is now on hold, as friends of Kali Breisch wait and hope for a miracle.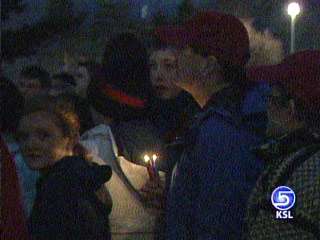 Kiliona Palauni/Kali's boyfriend: "Don't have anything to say or do it's just I'm a wreck lately."
Dr. Stu Breisch and his family were vacationing in Kao Lak, Thailand when the tsunami hit. Kali, his youngest daughter, has not been found.
Monique Loumeau: "Knowing he's having to look through bodies to find her kills me. It kills me."
The Breisch family has suffered through hardships before. The children's mother passed away from cancer, son Jai broke his neck in an October car accident, and now they face the possibility of losing Kali.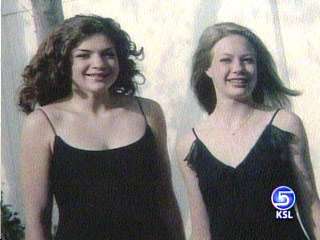 Monique Loumeao/nanny: "Stu told me in the past if anything happened to her he didn't know what he would do. Those children are his life."
"I think we should all focus our strength and our faith on Kali coming home."
A world away, and frustrated by their inability to help, friends of Kali Breisch cling to that faith, and to each other for strength.
Erik Wright/Skyline High School Student: "All we can do is pray for Kali and hope that she's lost somewhere and hope she's not among the dead."
Amy Edmunds/family friend: "Stu will find kali and bring her home."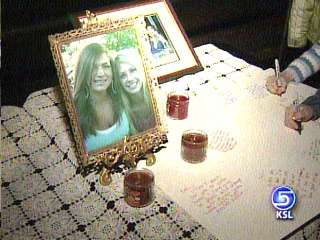 Friends are waiting on any word about Kali, and when the rest the family will return.
×