Estimated read time: 2-3 minutes
This archived news story is available only for your personal, non-commercial use. Information in the story may be outdated or superseded by additional information. Reading or replaying the story in its archived form does not constitute a republication of the story.
Sandra Yi ReportingRev. Ron Holdsworth: "We're still struggling to try to figure out who would do such a thing."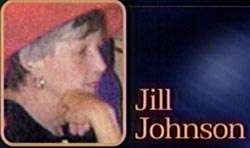 The manhunt continues for a suspect who stabbed and robbed a woman in a West Valley City church. The man attacked the 61-year old woman last night as she was volunteering at her church.
The victim is in critical, but stable condition today. She is talking to police. Her attacker came in through a side door and stabbed her multiple times. Police believe he left her for dead.
Rev. Ron Holdsworth: "To have someone come into a church building and attack someone who is trying to do humanitarian work is beyond belief."
Inside this sacred place was the site of a brutal attack. Today a community struggles to understand what happened.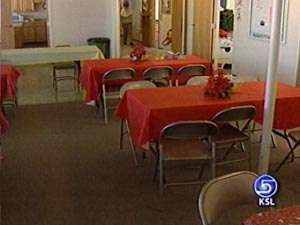 Janice Mitchell, Granger Community Christian Church Secretary: "It makes us very sick to see something like this happen. Nothing like this has ever happened here before."
61-year old Jill Johnson, volunteers for the church's food pantry. She was serving meals to the needy last night. When she was alone, a man wearing a ski mask approached her. He threatened her with a knife and demanded cash. She complied. Then he wanted her ATM card and pin number. Police say when Johnson didn't respond quickly enough, the man stabbed her four times in the chest. They believe, he tried to kill her.
Capt. Steve Sandquist, West Valley City Police Dept.: "If somebody is going to be willing to stab somebody, but to repeatedly stab him four times and leave him the way he did, he's dangerous."
Johnson walked down the hallway and called police from a phone. She's expected to survive. Friends wonder who could do such a thing to a woman who dedicates herself to public service.
Rev. Ron Holdsworth: "She's a wonderful lady. She has sort of taken this as a personal ministry, and she was very active in this part of the church life."
The victim is working with police on a description. So far, this is what they have. He is between 5' 8" and 6 feet tall. Has a thin build. He was last seen wearing a tan jacket and a black ski mask.
The suspect stole the victim's car, which is a white four-door Cadillac Fleetwood, with Utah License Plate: 209 ZFJ. You can call West Valley City Police with any information.
The victim had an impact in this community. One person she served meals to brought a dollar for her as soon as he heard what had happened.
×
Most recent Utah stories