Estimated read time: 2-3 minutes
This archived news story is available only for your personal, non-commercial use. Information in the story may be outdated or superseded by additional information. Reading or replaying the story in its archived form does not constitute a republication of the story.
Sandra Yi ReportingBrian David Mitchell's bizarre antics and legal wrangling have delayed his trial, which was set to begin next month. Mitchell and his wife, Wanda Barzee, were indicted by a state grand jury last year for the kidnapping of Elizabeth Smart.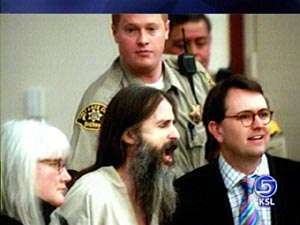 Brian David Mitchell refused to come to court this morning. Then, when he finally came into the courtroom, he burst into song. His strange behavior has raised questions about his competency. Meantime, Ed and Lois Smart remain patient; they're just looking out for their daughter.
Lois Smart: "I had a knot in my stomach the whole time, and I just want what's best for Elizabeth. That's my biggest concern. She's gone through a lot. Why does she need to be dragged through more?"
Ed and Lois Smart, hope for a plea deal in this case, but prosecutors say official talks are premature.
Kent Morgan, Prosecutor: "A person has to be competent to be tried or enter a plea."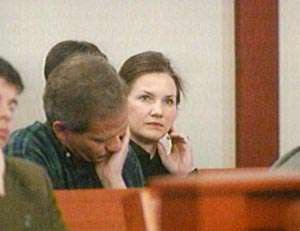 Brian David Mitchell will undergo a second round of competency hearings next month. That delays his trial, which was set to begin February first.
Kent Morgan: "We certainly share the frustration that it's taking a great deal of time."
This morning's hearing was delayed by more than an hour because Mitchell refused to be in court. When he was ordered in and sat down, he burst into song, singing, 'Repent, for the Kingdom of Heaven is at hand'. He was immediately taken out of the courtroom.
Lois Smart: "What can I say? It was inappropriate."
Ed Smart: "I just think we can expect that every time he comes into court."
Lois Smart: "Maybe he knows what he's doing, and that's why he does it."
A similar outburst in court last month forced the judge to order more competency hearings. That's when Mitchell sang the Christmas hymn, 'O Come O Come, Emmanuel'. The Smarts wonder about his competency, but believe Mitchell is where he belongs.
Ed Smart: "Sure we'd like to have it over with. Still, the bottom line is he needs to remain behind bars."
Mitchell's competency hearing is scheduled for February 15 and 16, when two doctors will be called to testify. The judge denied the defense's motion to close that hearing to the public, even after defense attorneys argued that evidence presented could prejudice the case against their client. That evidence is likely to come out, next month.
×
Most recent Utah stories