Estimated read time: 1-2 minutes
This archived news story is available only for your personal, non-commercial use. Information in the story may be outdated or superseded by additional information. Reading or replaying the story in its archived form does not constitute a republication of the story.
(KSL News) Wanted for dealing guns and drugs ...SWAT teams take down a suspect considered to be armed and dangerous.
"He's been a thorn in our side for quite some time. So hopefully, this will be the one that puts him away for awhile," authorities say.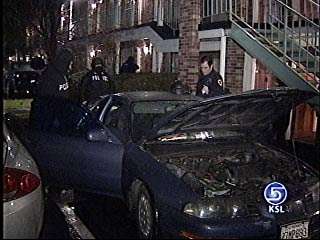 Officers say that man isn't only suspected of dealing drugs, he's also wanted for questioning in several murders along the Wastach Front.
Investigators have been looking for 33 -year- old Than Nguyen for several months. And early this morning, a tip to Salt Lake Police paid off.
SWAT teams and narcotics officers staked out a hotel at 154 West 600 South. They saw Nguyen enter his room and then go out to his car with his girlfriend.
Officers say SWAT teams waited for just the right moment to move in, and make an arrest.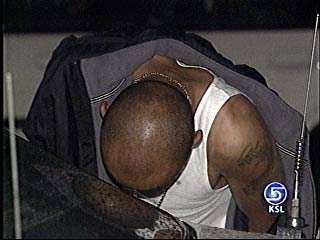 Sgt. Ryan Atack/ Salt Lake City Narcotics Squad: "We came up on the car and we basically caught him by surprise and got him out of the car before he could think to react."
After arresting Nguyen, they searched his car. Inside they found eight thousand dollars in cash, a handgun, a quarter pound of cocaine, and an ounce of crack.
Police say Nguyen has a long criminal history and this is the third time he's been busted for drug possession. His girlfriend was also taken into custody. Police say he now faces state and federal charges.
×
Most recent Utah stories