Estimated read time: 2-3 minutes
This archived news story is available only for your personal, non-commercial use. Information in the story may be outdated or superseded by additional information. Reading or replaying the story in its archived form does not constitute a republication of the story.
Ed Yeates ReportingA three year old boy -- one of fewer than 200 people in the world with a strange, rare disease -- has been cured, but he's not out of the woods yet.
We all met Nicholas Ashby three months ago at his home in Orofino, Idaho. Look closely, as we go back, because what he had then, he has no more.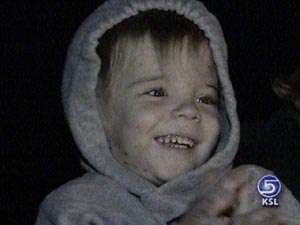 Nick was born with what is called Congenital Erythopoietic Porphyria. Fewer than 200 in the world have this particular strain of the blood disease. Sun burns and blisters the skin almost immediately. Hair begins growing all over the body. Adult teeth come in black, not white.
In less enlightened times, victims were believed possessed because they came out only at night. But talk of superstition, of ignorance no more.
Physicians killed off all of Nick's old bone marrow cells, giving him new ones from a donor in early December. The transplant is working. Boils on the body have disappeared. The skin is clean and he's gaining weight.
Julie Asch, M.D., Primary Children's Hospital: "Very pleased. He tolerated this transplant great. Today he's doing as good as can be expected."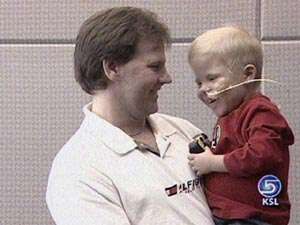 Mary Ann Mattson, Nick's Mother: "There were many times where I thought we were done and I was just waiting, and that little guy just pulled right through and just proved me completely wrong. Nicholas is back."
Nick didn't talk much before. But now...
Robert Ashby, Nick's Birth Father: "And he just flat tells us what it is he wants. And it really is different to be able to actually have a conversation with our son for the first time."
The disease is no more, but this three-year-old boy is not out the woods yet. Anti-rejection drugs designed to keep Nick from rejecting the transplant, leave him extremely vulnerable to infections. Bone marrow transplants have to be monitored carefully up to two years, sometimes longer. But for now optimism is running high for the rapidly approaching day when Nick can play in the daylight.
Mary Ann Mattson: "He's a miracle boy, that's the only word for it."
Nick could be released from Primary this weekend. But he'll have to stay in Salt Lake close to the hospital for at least another 100 days. Hopefully after that, it's back home to Orofino.
×
Most recent Utah stories