Estimated read time: 1-2 minutes
This archived news story is available only for your personal, non-commercial use. Information in the story may be outdated or superseded by additional information. Reading or replaying the story in its archived form does not constitute a republication of the story.
Sandra Yi ReportingA Provo teenager responsible for an arson fire on the BYU campus will serve time in federal prison. Joshua Demmitt says he considers himself lucky -- he'll spend only two and a half years in federal prison.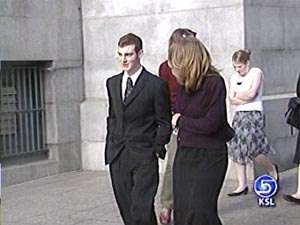 He says he spread his political message, the wrong way.
Joshua Demmitt: "I'm going to support the cause until the day I die."
Moments after his sentencing, 18-year old Joshua Demmitt expressed loyalty to the radical group, the 'Animal Liberation Front'. In its name, he set fire to BYU's Ellsworth Farm in July.
Joshua Demmitt: "What we did was to bring attention to animal testing. That's something that's not to be tolerated, not to be accepted."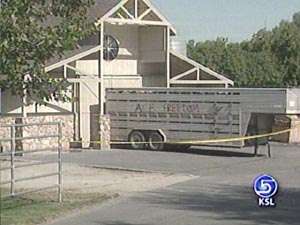 His political statement landed him a 30-month federal prison sentence. In court he apologized for his actions, saying, "there are better ways than violence, to further a cause".
Joshua Demmitt: "If someone decides to get involved in this, which I urge everyone to do, please do it in a legal way. There's all kinds of ways you can help the movement without getting into trouble."
Federal prosecutors echo the same message. They call these types of acts, domestic terrorism.
Rob Lunnen, Assistant U.S. Attorney: "There's no difference between this and terrorism in Afghanistan or Iraq. So that's the message we want to send, you can't use violence as a means to dissuade other people from their opinions."
Demmitt is the second person to be sentenced for the arson. Harrison Burrows received the same sentence earlier this month. Federal prosecutors said today they expect a third person to be indicted in this case.
×
Most recent Utah stories