Estimated read time: 2-3 minutes
This archived news story is available only for your personal, non-commercial use. Information in the story may be outdated or superseded by additional information. Reading or replaying the story in its archived form does not constitute a republication of the story.
Richard Piatt ReportingTens of thousands of Americans---including hundreds of Utahns---traveled to Washington to watch the Inauguration and parade. Included on the guest list was the American Fork High school band, and a lot of parents too.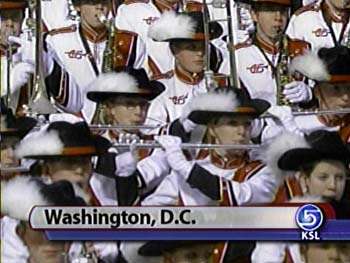 In spite of the cold weather and in spite of all the security, this is a proud day for American Fork's high school band. They've played at a lot of important events, but it doesn't get much more important than the President's Inaugural Parade.
American Fork's high school band is one of the few who got the President's attention on this busy Inauguration day, and appreciation from the First Lady. It was a performance they've worked months for -- perhaps the apex of their high school music careers.
Kathy Poulson, Band Parent: "This is something that we will never ever forget. It's been wonderful."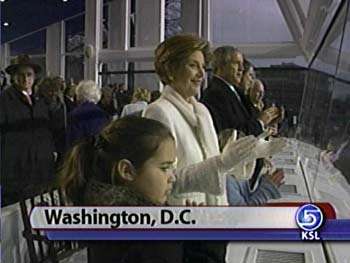 Katrina Clegg, Band Parent: "It's like you can't believe they're doing it, but you're seeing it and you're there anyway. And it's just cool."
These band parents are as excited as their kids about being here. But they're not very excited about the long lines they've had to stand in to get to both the Inauguration and the parade route.
Yvonne Ellison, Band Parent: "Now we're stuck on the outside trying to get through security. There doesn't seem to be much organization."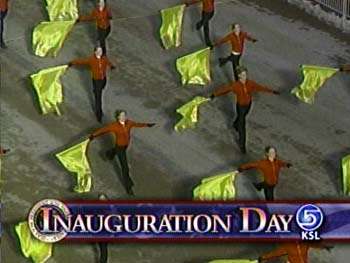 Martin Lewis, Band Parent: "You know it's not really surprising, but it is frustrating. But it's worthwhile."
Many massive lines were filled with thousands of people waiting to go through a security tent to get to Pennsylvania Avenue. That wasn't even for special seating. It was just to get in.
But family and friends of the band say the wait was worth it. There have been many parades for these kids in the past. None of them went past the White House. The parade route was so secure, the band members had to have an escort to use the restroom.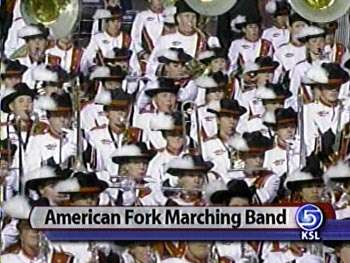 Tonight they're free to move about, ready for their own 'Inaugural Ball' at their Baltimore Hotel.
×
Most recent Utah stories