Estimated read time: 2-3 minutes
This archived news story is available only for your personal, non-commercial use. Information in the story may be outdated or superseded by additional information. Reading or replaying the story in its archived form does not constitute a republication of the story.
Sandra Yi ReportingWe now know the name of the woman whose body was found last night inside a trash bag in a trash bin.
West Valley Police Captain Steve Sandquist tonight says the victim was 22-year-old Sheree Allen, of Salt Lake City.
Police are still NOT releasing the cause of death or any evidence that may have been obtained from the trash bin.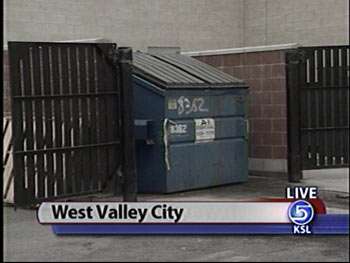 The body was found in dumpster in the back of a strip mall.
A man rummaging through this dumpster late last night made the grisly discovery, the body of a woman had been wrapped in bags, then put in another bag.
Capt. Steve Sandquist, West Valley City Police Dept.: "Because of the weather outside, it's rather cold. The body would be preserved rather well because of the temperature."
Fingerprints revealed the victim is a 22-year old African-American female with local ties. This morning the medical examiner did an autopsy.
Capt. Steve Sandquist: "We do know the cause of death, but we're not releasing it at this time."
Trash is collected every Friday so the body may have been in the dumpster for several days. Police have narrowed in on a possible time of death.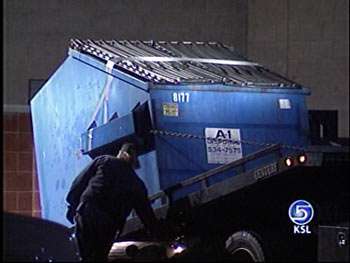 Capt. Steve Sandquist: "It's believed that the time of death was in the past 24 to 72 hours."
Businesses in the strip mall, including Fantastic Sams, share the dumpster. Maria Torres told police she saw something suspicious this weekend.
Maria Torres: "Saturday evening, it was pretty dark out there. There was a guy, scuffling from the garbage can."
She doesn't know if it's related, but Torres says now she's more cautious about her safety.
Maria Torres: "I'm not parking in the back anymore. We're making sure that everybody leaves together from now on."
Police are still putting the pieces together in this investigation. The victim, they say, is not listed as a missing person. And they have no suspects.
(Associated Press Contributed to this Report)
×
Most recent Utah stories