Estimated read time: 1-2 minutes
This archived news story is available only for your personal, non-commercial use. Information in the story may be outdated or superseded by additional information. Reading or replaying the story in its archived form does not constitute a republication of the story.
Coco Warner ReportingLast week, five-year old Crue Farris gained fame when called 9-1-1 when his father went into diabetic shock. Today Crue's story received national attention as he appeared as a guest on the Ellen DeGeneres show, here on KSL-5.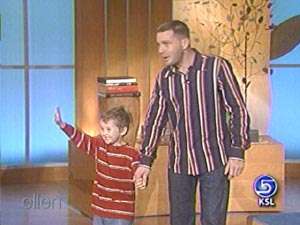 When Crue called 9-1-1 ten days ago, he was just trying to help his dad. He had no idea that his brave act would land him a spot on national television. Crue seems right at home under the lights and cameras of Hollywood. It's pretty entertaining stuff-- especially for a 5-year old.
Appearing on the talk show was reward enough, but there were even more surprises.
Aaron Farris, Father: "The limo driver that picked us up from the airport said, 'You know, if you go in there and do really good, she'll probably give you a present.' And so he was telling everybody, but he didn't know who she was or anything, so every lady he would see he would tell what happened, 'Okay, do I get a present?'"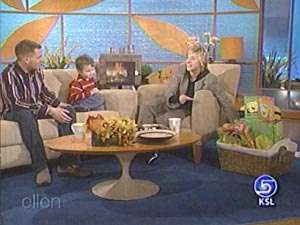 Ellen Show: "Look at that, a SpongeBob gift basket..."
Great mementos, great memories, all sealed with a kiss. The Ellen DeGeneres show also gave Crue and his father a trip to Orlando, and they hope to take that trip for Crue's birthday in March.
×
Most recent Utah stories